Jeanette Colby, the University calendar editor, offers a selection of events and activities to do this weekend. Log in and check out the University Events Calendar  for more things to do. The calendar features a variety of events at all campuses, including the River Campus, Eastman School, Memorial Art Gallery, and Medical Center.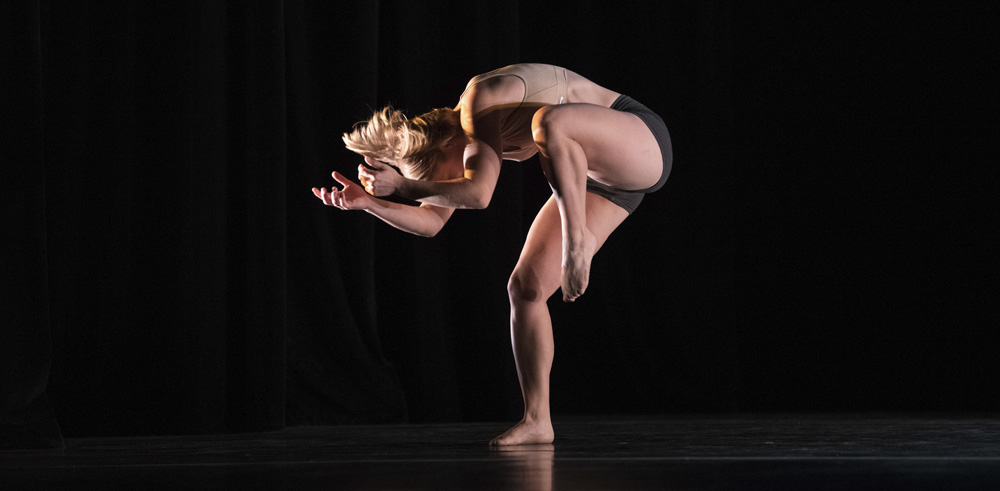 #1: Experience original dance works by faculty and students
Faculty and students from the Program of Dance and Movement will showcase their original choreography in an interdisciplinary performance in "Confluence – A (Merging) of Choreography and Light" on Friday, November 16 and Saturday, November 17. The annual event marries dance design and student choreographers who work with a lighting instructor to use light as a medium for visual storytelling. Each dance piece will address topics such as freedom of speech, support and loss, resilience, depression, and joyful play. The cost is $5, and tickets will be available at the Common Market in Wilson Commons or at the door a ½ hour before the performance. The performance begins at 8 p.m. Friday and 2 p.m. on Saturday at Spurrier Hall Dance Studio on the River Campus.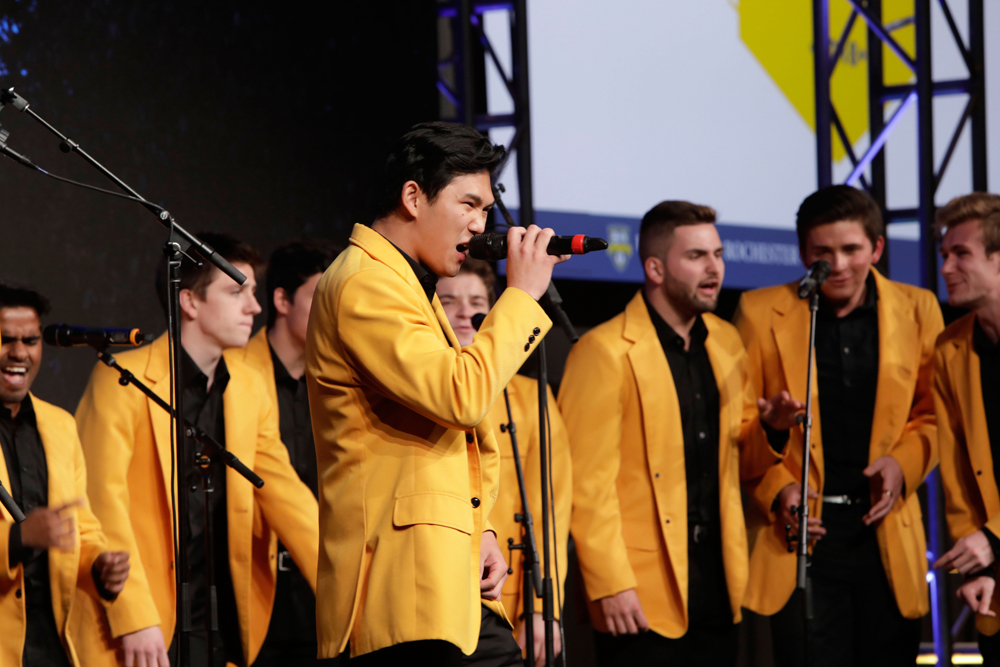 #2: Enjoy a cappella harmonies
The University's oldest a cappella group, the YellowJackets, will perform its fall show, "Impractical Jackets," on Saturday, November 17. The all-male ensemble promises a night of harmonies and practical jokes with a cappella music from artists such Panic at the Disco, Ariana Grande, Charlie Puth, Amber Run, Zedd, and others. Tickets are $15 for the general public and $10 for faculty and staff and can be purchased at the Common Market in Wilson Commons or at the door. The show starts at 8 p.m. at Strong Auditorium.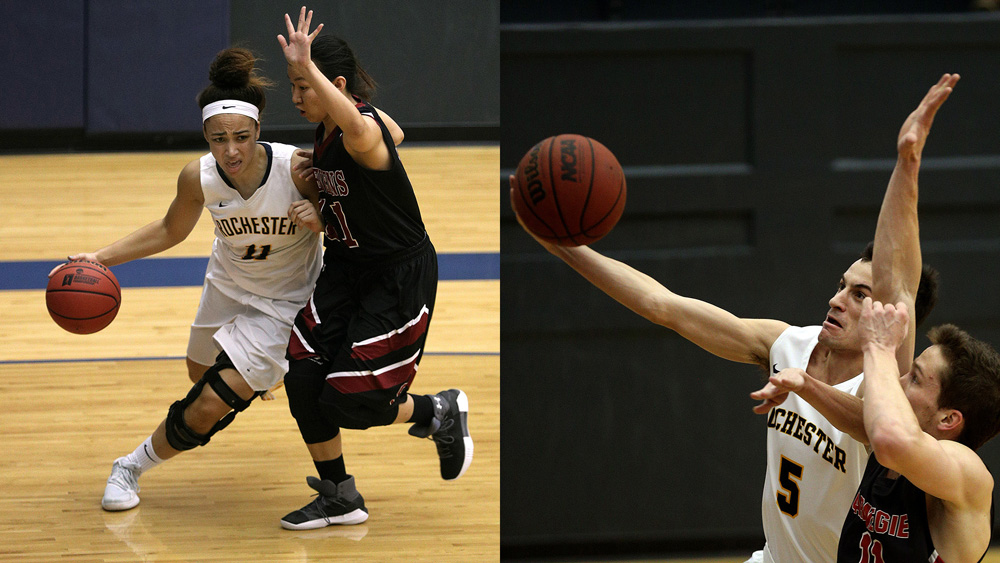 #3: Watch basketball season home openers
Rochester's basketball teams open their home seasons this weekend in the annual Chuck Resler Invitational on Friday, November 16, and Saturday, November 17. The men's tournament is a Friday–Saturday four-team affair. The men's team plays Houghton College at 6 p.m. Friday. Consolation and championships games played on Saturday at 2 and 4 p.m. The women's tournament has three teams. The Rochester women play Baldwin-Wallace College at 8 p.m. Friday and then Babson College on Sunday at 2 p.m. Both Rochester teams received votes in the preseason Division III polls. Games will be held in the Palestra at the Georgen Athletic Center. Admission is free and open to all spectators. Find game stats online.

#4: See film that reveals French impressionist artist Monet
The Memorial Art Gallery will host a screening of the film I, Claude Monet on Sunday, November 18. From award-winning director Phil Grabsky, the film is based on more than 2500 of Monet's letters and is narrated by Henry Goodman. The film reveals new insight into the man who, behind his sun-dazzled canvases, suffered from feelings of depression and loneliness. The screening is included with museum admission. Admission to the museum is free for University faculty, staff, and students. There is special pricing for the Monet's Waterloo Bridge: Vision and Process, which is on view through January 6.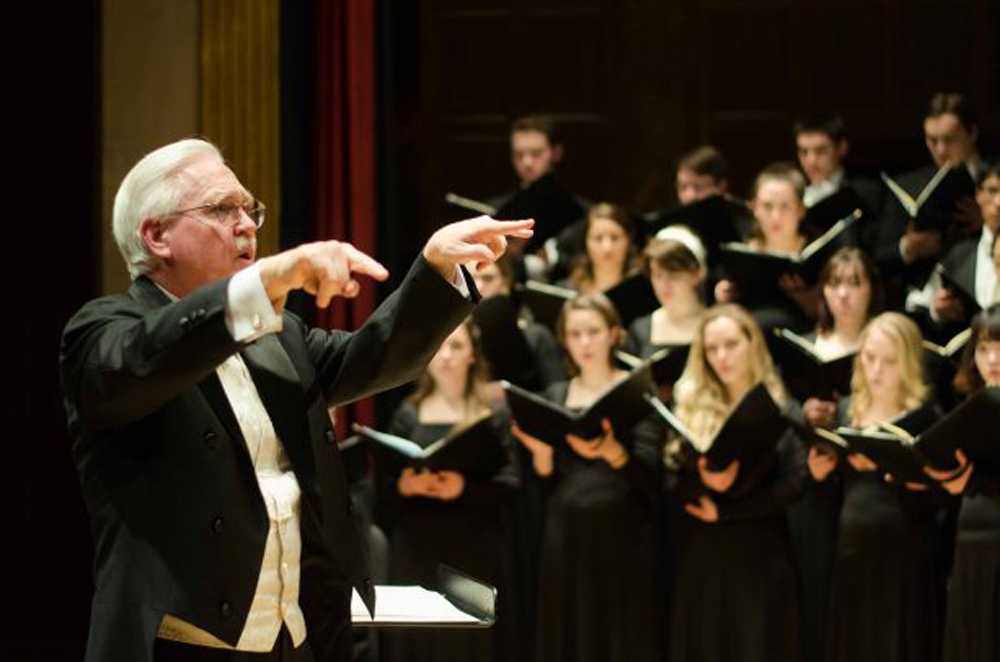 #5: Listen to choral voices fill Kilbourn Hall
Hear a vocal performance of the Eastman Chorale as they take the Kilbourn Hall stage on Saturday, November 17. The program includes Rosephanye Powell's "In the Beginning," Thomas Weelkes' "When David Heard," William Byrd's Laudibus in Sanctis" and Johannes Brahms "O Heiland, Reiss Die Himmel Auf." The ensemble tours annually and has performed by invitation at conferences of National Collegiate Choral Association. Conductors are William Weinert and Rayvon Moore. The concert is free and begins at 7:30 p.m.
Category: Campus Announcements