Danielle Douglas '17 offers her selection of events and activities to check out this weekend. Find updates and explore upcoming events at the University Events Calendar at www.rochester.edu/calendar.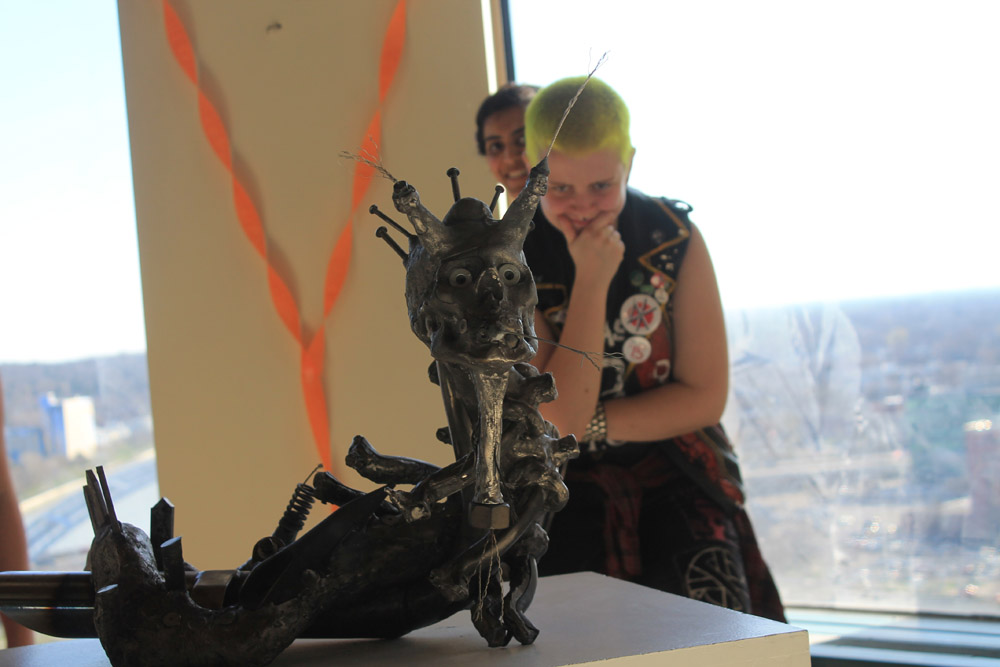 #1: Attend a one-day festival of art, music, and creativity
The students of Urban Exploring will transform Rettner Hall on the River Campus into a contemporary art gallery for the 10th annual ArtAwake on Saturday, April 8, from 2 to 10 p.m.  The one-day festival of creativity has historically taken place in Rochester's unused spaces—such as the Sibley Building—but this year's ArtAwake will bring the Rochester community together on the University of Rochester campus. Over 100 pieces of art from 50 student and professional artists around the region will be on display, and musical performances will take place throughout the day. Admission and parking is free. Read more on Facebook.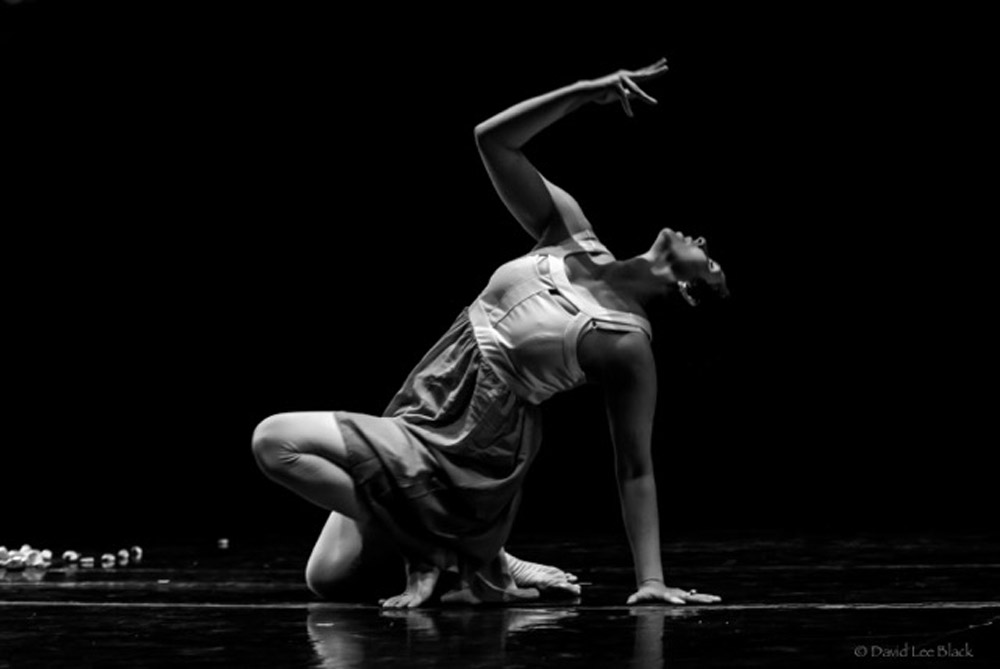 #2: Get into dance and dialogue
Dance and political dialogue will be intertwined on Saturday, April 7, with "On the Verge of the Outermost Edge of US," a performance by the Program of Dance and Movement.  Directed by lecturer Rose Pasquarello Beauchamp, the piece explores the way that boundaries, borders and divisiveness come to separate "US and them" in today's world through athletic movement, live video, design, and theater. The word "US," Beauchamp says, is intentionally capitalized so it can be interpreted as both "us" and "U.S.," as in the United States. The choreography was created in collaboration with the dancers, three of whom are members of the University faculty—Missy Pfohl Smith, Anne Harris Wilcox, and Michelle Gipner. A discussion about the work and art as social activism will take place following the event. The event begins at 8 p.m. in Spurrier Dance Studio on the River Campus. Tickets can be purchased at the Common Market in Wilson Commons or online, and cost $5 for students and $10 for the general public. Read more on Facebook.
#3: Catch an operatic take on Cinderella with Cendrillon
The classic tale of Cinderella takes on a new spin with the Eastman Opera Theatre's stage performance of Cendrillon at Kodak Hall at Eastman Theater. In this rendition, composed by Jules Massenet, Cinderella's parents play a far greater role than in the Disney film—both the death of her mother and the character of her father represent important parts of the plot. "In Massenet's Cendrillon, we see the Cinderella story reimagined through a daughter's grief," says Steven Daigle, professor of opera at the Eastman School. Daigle has set the opera in the same late Victorian time period in which it was written, drawing on art nouveau elements for costumes and set design that reflect the themes. Performances begin at 7:30 p.m. Thursday, April 6, Friday, April 7, and Saturday, April 8. A 2 p.m. show will be staged Sunday, April 9. Tickets can be purchased from the Eastman Theatre Box Office and range in price from $25 to $35, with discounts are available for those with a University ID.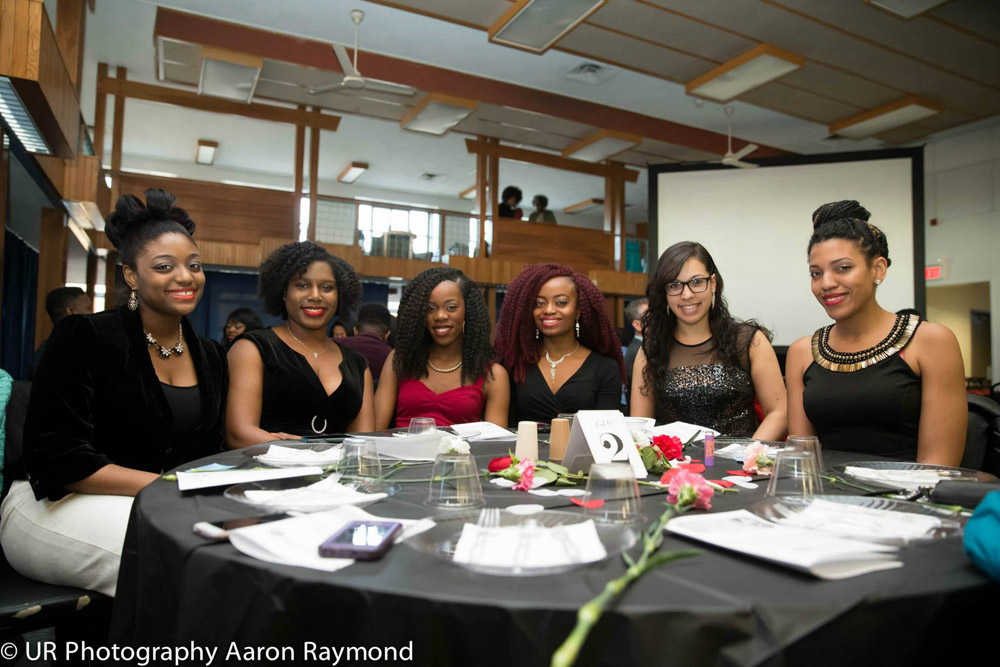 #4: Celebrate contributions of black women
Honor black women from across the greater Rochester community at the annual Black Women's Appreciation dinner on Saturday, April 8 in Frederick Douglass Building Ballroom, from 5:30 to 9 p.m. The River Campus event serves as a way to recognize and show appreciation for the hard work, successes, and dedication that these women contribute to the city. A keynote address will be given by University trustee Kathy Waller '80, '83S (MBA), executive vice president and chief financial officer at the Coca-Cola Company, and performances by local groups will take place throughout the night. Tickets costs $18 for students and $20 for the general public, and can be purchased at the Common Market in Wilson Commons or online. Read more on Facebook.
#5: Check out Media Arts Watch gallery of projected works
The Media Arts Watch gallery at the Memorial Art Gallery turns into a screening room of projected works in Reflections on Place & Culture: Downey, Gower, Kluge beginning Friday, April 7. The three artists—Alexander Kluge, Juan Downey, and Terance Gower utilize unique compilations of film clips to expose how history and culture can be portrayed through moving images. Kluge's Changing Time (Quickly) stitches together news images and music as he strives to recreate a German history from the late 1800s through World War II; Downey's Hard Times and Culture: Part One, Vienna 'fin-de-siecle, shows a travelogue of Vienna, focusing on the changing politics and society of the late 19th and early 20th centuries; and Gower's Ciudad Moderna examines architecture in locales around the world in order to understand space. The exhibition remains on view through June 18. See the museum hours and admission.

Category: Campus Announcements, Uncategorized