Helene Snihur

hsnihur@esm.rochester.edu
274-1057, 278-4743
Helene Snihur's Latest Posts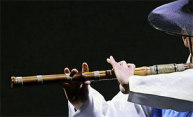 Korean musician Jang Hyun Won, a legendary performer on the daegum, or traditional Korean wooden flute, will be in residence at the Eastman School of Music Thursday, Sept. 18.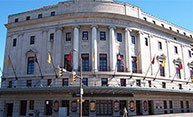 High school and college students who are interested in music will have the opportunity to meet one-on-one with admissions representatives from more than 65 of the top colleges, universities, conservatories, summer programs, festivals, and other pre-college educational institutions from across the United States.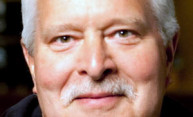 At Eastman, Sturm chaired the Jazz Studies and Contemporary Media Department, directed the Jazz Ensemble and Studio Orchestra, and coordinated the jazz composition/arranging and film scoring program.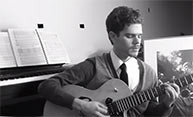 The competition award, which carries a $3,000 prize, is the latest honor for Condon, who has received two DownBeat magazine awards and has been selected to participate in several prestigious national music programs.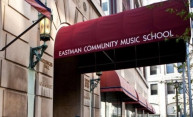 Several Eastman Community Music School (ECMS) students will be among six talented Young Artist Auditions award winners who will perform a free concert at 7:30 p.m. Sunday, July 6, in Eastman School of Music's Kilbourn Hall.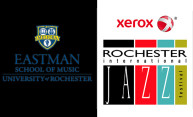 Pianist/composer Max Berlin and trumpeter Emanuel Burks have been named the recipients of this year's Xerox Rochester International Jazz Festival/Eastman School of Music Scholarship and will attend Eastman this fall as freshmen in the Department of Jazz Studies and Contemporary Media.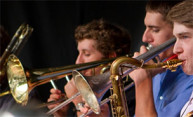 This year's festival runs June 20 through 28 at 18 venues, most of them within a short walking distance of the School's campus on Gibbs Street — which gets renamed "Jazz Street" during the event.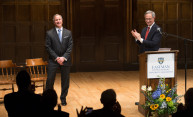 Jamal Rossi came to Eastman in 2005 as senior associate dean. He served as executive associate dean at Eastman from 2007 until September 2013, when he was appointed dean of the school following the illness and resignation at that time of former Messinger Dean Douglas Lowry.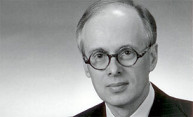 Samuel Hope '67 is a longtime unceasing advocate for arts education who recently retired as executive director of the National Association of Schools of Music.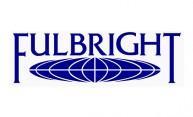 Saxophonist Phil Pierick, a doctoral student, will spend the 2014-2015 academic year in Austria studying contemporary music performance practice with Lars Mlekusch at the Konservatorium Wien Privatuniversität in Vienna.