Jennifer Roach
Jennifer Roach's Latest Posts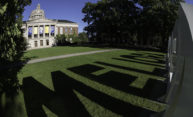 University alumni, community members, and friends celebrated the annual Meliora Weekend traditions of reunions, thought-provoking conversations, performances, and family fun.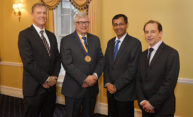 Gregory Bauer, a clinical professor of finance and the associate dean of Simon Business School's full-time MBA and MS programs, has been appointed as the Rajesh Wadhawan Professor.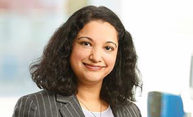 Supriya Mohile, a professor of medicine and director of geriatric oncology, has been jointly appointed as the Philip and Marilyn Wehrheim Professor.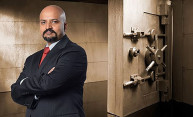 Sudarshan Jayaraman, a professor of business administration and expert in the field of corporate governance, has been appointed as the Wesray Professor of Business Administration.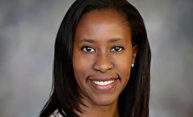 Erika Augustine, an associate professor of neurology specializing in the care of children with movement disorders, has been jointly appointed as the Robert J. Joynt Professor in Neurology.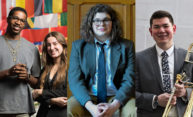 We're excited to welcome the Class of 2022 to our community this fall! We can't wait for you to discover and enjoy all that this University has to offer.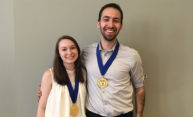 The Medallion Program aims to help undergraduates build leadership skills, such as confidence and resiliency, to help them manage student organizations or to enact change in the community.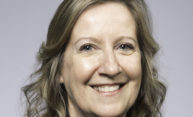 The associate provost for academic administration and chief assessment officer has been voted as president-elect of the Association for the Assessment of Learning in Higher Education (AALHE).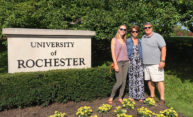 Each year, the Office of Parent and Family Relations invites seniors to pen a note to honor their parents and families. We share a small sampling of messages from the Class of 2018 here.
Joshua Hill '18, a political science and English dual major from Penfield, New York, shares some of the knowledge he's gathered as a student at Rochester.