Tag: 3d printing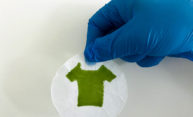 For the first time, Rochester researchers have used 3D printers and a novel bioprinting technique to print algae into living, photosynthetic materials that are tough and resilient.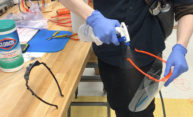 A University engineering team uses 3-D printers and laser cutters to make face shields as part of a community-wide effort to supply much-needed safety equipment.
Physicians at the University of Rochester Medical Center have developed a new way to use 3D printing to fabricate artificial organs and human anatomy that mimics the real thing, even up to the point of bleeding when cut. These models are able to create highly realistic simulations for training and could soon be widely used to rehearse complex cases prior to surgery.