Tag: 3D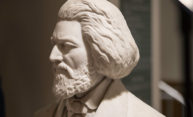 In a letter recently acquired by River Campus Libraries, abolitionist and orator Frederick Douglass expresses his pleasure with a bust that can now be reproduced by anyone with a 3D printer.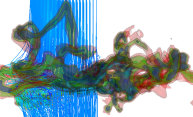 "Simulated molecular clouds are beautiful, intricate, and ever-changing — properties that make them ideal candidates for high-powered visualization," wrote PhD student Erica Kaminski about her award-winning images.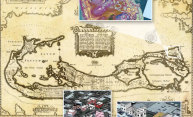 Faculty and students at Rochester are turning to increasingly available imaging, 3-D visualization, and immersive world technology to imagine virtual spaces. They allow researchers to simulate experiences and conduct experiments that would not otherwise be possible, and may offer insights into ways to preserve ancient objects and structures.