Tag: Andrew W. Mellon Foundation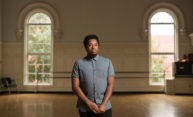 Traditionally, arts and cultural institutions don't have funding for student internships, which leaves interested students having to choose between paying jobs and exploring career options.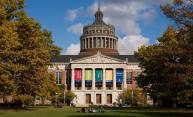 River Campus Libraries has been awarded a $100,672 grant from the Andrew W. Mellon Foundation to fund a pilot program designed to strengthen librarians' competencies in digital scholarship. "21st Century Skills: Digital Humanities Institute for Mid-Career Librarians" will launch during the summer of 2015.
Students from any of Rochester's four humanities Ph.D. programs—English, history, philosophy, and visual and cultural studies—are invited to apply for admission to the fellowship.