Tag: Art and Art History Department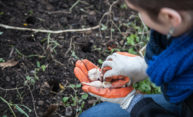 Students enrolled in a new course in Food Justice & Social Practice combine urban farming, food security, and socially engaged art.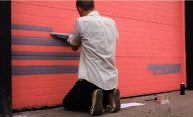 Students, faculty, and staff will gather together to celebrate Day of the Arts 2014: Street Art on Friday, April 11. This two-day series will showcase movement, dance, and art executed outside of traditional art venues.