Tag: Department of Music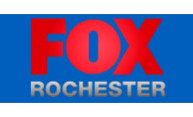 The University of Rochester's Institute for Popular Music is getting ready to mark 50 years since The Rolling Stones released "(I Can't Get No) Satisfaction." We speak with director John Covach about the upcoming celebrations.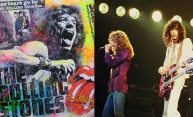 Institute for Popular Music kicks off its 2014-2015 performance and lecture series with a tribute to the iconic 70s rock band, Led Zeppelin. In the spring, lectures and a concert will focus on the music of the Rolling Stones and the 50th anniversary of the group's career-making hit "(I Can't Get No) Satisfaction."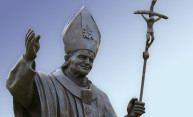 The canonization of John Paul II on April 27, 2014, will be celebrated through a blend of music and readings of John Paul's poetry and writings.