Tag: Digital Humanities Center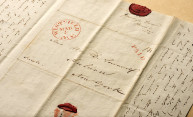 The 19th-century life and times of William Henry Seward–governor, senator, secretary of state, husband, and father–move into the digital age as a team of students, professors, librarians, and Rochester senior citizens transcribes a one-of-a-kind collection of family correspondence.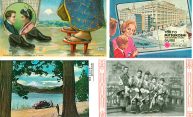 For the last 15 years, professor Joanne Bernardi has collected more than 1,100 postcards, film prints, brochures and other visual representations of early 20th century Japan. But how can this collection continue to grow while allowing other scholars to register and contribute content? Enter the Digital Humanities Center.