Tag: exploration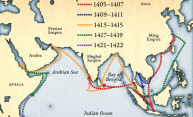 In his new book, professor of history Stewart Weaver chronicles journeys of discovery from the pre-historic trek of humans across the land bridge over the Bering Strait some 12,000 years ago to the mid-20th century deep sea voyages of Jacques-Yves Cousteau.
"Indeterminate Hikes" encourages users to focus on their environment in unexpected ways, via an app developed by a faculty art professor and a sustainability writer.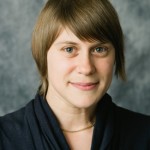 Glogower, Golonu, Guzmán, and Marr are among a larger group of visual and cultural studies doctoral students who span six years of study and received artist's residencies, fellowships, invitations to symposia, and travel awards this summer.