Tag: Government and Community Relations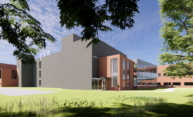 The University of Rochester's Laboratory for Laser Energetics has broken ground on a new $42 million, 66,000-square-foot expansion to house office and lab space.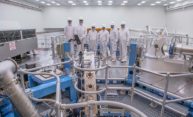 Jill Hruby, undersecretary for nuclear security of the US Department of Energy (DOE) and administrator of the National Nuclear Security Administration (NNSA); US Rep. Joseph Morelle; and representatives from the offices of US Senators Charles Schumer and Kirsten Gillibrand visited the Laboratory for Laser Energetics to meet with researchers and students.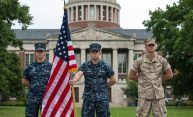 There has been a 50% increase in the number of veteran students enrolled at the University since 2010. To better serve those students, and the family members of veterans, the University will celebrate the opening of the new Veteran and Military Family Services Office this Veterans Day.