Tag: Hajim School of Engineering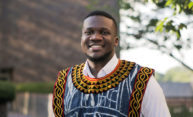 Beauclaire Mbanya is the third Rochester student or alumnus to receive a Rhodes Scholarship. He will head to Oxford, UK, to pursue a master's degree relating to sustainable energy.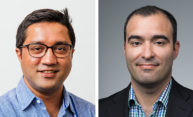 Physicist Gourab Ghoshal and electrical and computer engineer Gonzalo Mateos received alumni-supported fellowships to use data science in exploring their fields.