Tag: Sloan Research Fellowships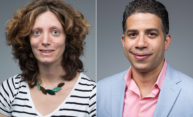 Assistant professors Martina Poletti and Manuel Gomez-Ramirez have received Sloan Awards for their research on how the brain perceives the world.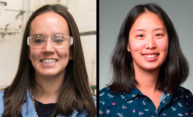 Biologist Nancy Chen and chemist Ellen Matson are among this year's recipients of Sloan Research Fellowships, recognizing young scientists for their research accomplishments and leadership in the scientific community.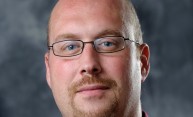 Michael Neidig, an assistant professor of chemistry, has been recognized as a "rising star" by the Alfred P. Sloan Foundation. Neidig is one of 126 U.S. and Canadian researchers selected as recipients of Sloan Research Fellowships for 2015.