Tag: University of Rochester Neurorestoration Institute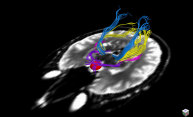 An interdisciplinary team of University neuroscientists and neurosurgeons has used a new imaging technique to show how the human brain heals itself in just a few weeks following surgical removal of a brain tumor.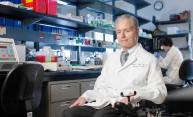 Neurorestoration is an infant field, with life-changing potential for people like Medical Center CEO Bradford Berk. Now he's on a quest to make Rochester an early leader in an effort to bring new treatments to patients with spinal cord injuries.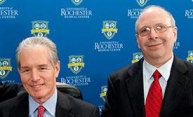 Bradford C. Berk announced today that he intends to make a transition from his role as senior vice president for Health Sciences and CEO of the medical center on Jan. 1, 2015 to launch a new Rochester Neurorestorative Institute at the Medical Center. He will be succeeded by School of Medicine and Dentistry Dean Mark B. Taubman.