Retiree Permits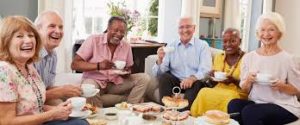 If you are retiring and will not be receiving monthly compensation from the University and will not take on another official University status you are eligible to retain your current permit at a reduced cost.  Retiring employees who are returning on a reduced work schedule are not eligible for the retired permit rate – if you will receive compensation from the University, you are considered an active employee and need to pay employee prices for permits.
Retired employees wishing to take advantage of the retiree permit option should contact the Parking Management Center for lot availability and corresponding prices.
Parking Management Center
The Parking Management Center, located at 70 Goler House, is open by appointment only, Monday through Friday. For more information contact parking@rochester.edu or (585) 275-4524.
Hospital Garage Visitor Parking Office
Monday through Friday – 5:00 am until 11:00 pm
Weekends – 2:30 pm until 11:00 pm