Automated Pay Stations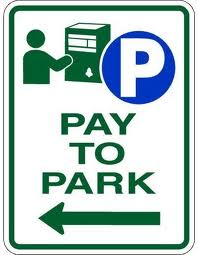 Automated Pay Stations (APS) are conveniently located and easy to use! They are equipped with screens and audio instructions to help guide you through the parking payment process. The machines accept cash, debit cards and major credit cards.
APS Locations
Automated Pay Stations are located in the lobby, ground floor, and Eastman Dental Center lobby.  These APS machines allow you to exit faster by conveniently paying before you leave.

How To Use The APS

Insert ticket into the Automated Pay Station

Pay with Cash, Credit Card, or encoded Validation ticket

Retrieve the ticket from the Automated Pay Station


You now have 20 minutes to get to your car and exit the garage

When you get to the exit, simply insert your ticket into the Exit Station (located in every exit lane) and the gate will raise
Who Do I Contact if I have a Problem Using the Automated Pay Station?
If you experience problems using the Automated Pay Station, press the HELP button that is conveniently located near the machine. This button will dial the Parking Office and a Parking Receptionist will be happy to assist you. This assistance is available 24 hours a day, 7 days a week. 
Other Payment Options
Pay in Lane Exit Stations:  For faster service these "in lane" Exit Stations can accept Validated tickets or credit cards.
Cashier Booths:  All forms of payment can be accepted by our friendly staff in exit cashier booths
                                           TIME                             RATE

                                           0-30 minutes                 FREE
                                           30-60 minutes               $3.00
                                           61 minutes-2 hours        $5.00
                                           2 hours-24 hours           $6.00


What is a Variable Message Sign and Where Will They Be Located?
To further assist you, we have installed electronic variable message signs that are located outside parking lots and leading into the parking garage.  These signs will provide you with current parking information such as alerting you when a lot is full, and where to go for alternate parking options.