Payroll
Update Your Home or Mailing Address
Individuals may update their home address or mailing address using HRMS self-service.
Undergraduate students with a position in student employment should update their address by completing the student address and telephone number change form and submit to the Registrar.
Self-Service:
Logon to HRMS, select Main Menu, then Self-Service, then Personal Information, then Personal Details.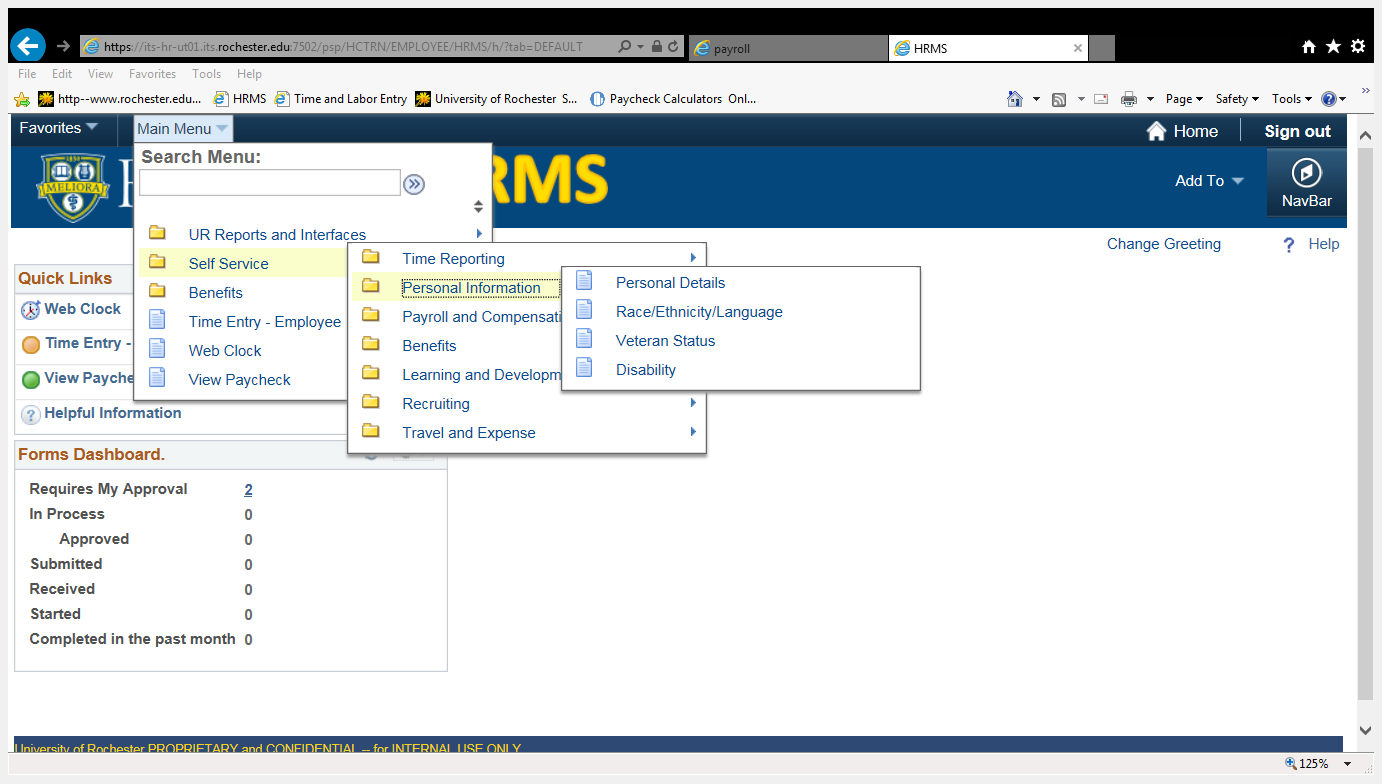 The page will open with your current address.
Select the > next to your current address and a page will open up for you to update your address.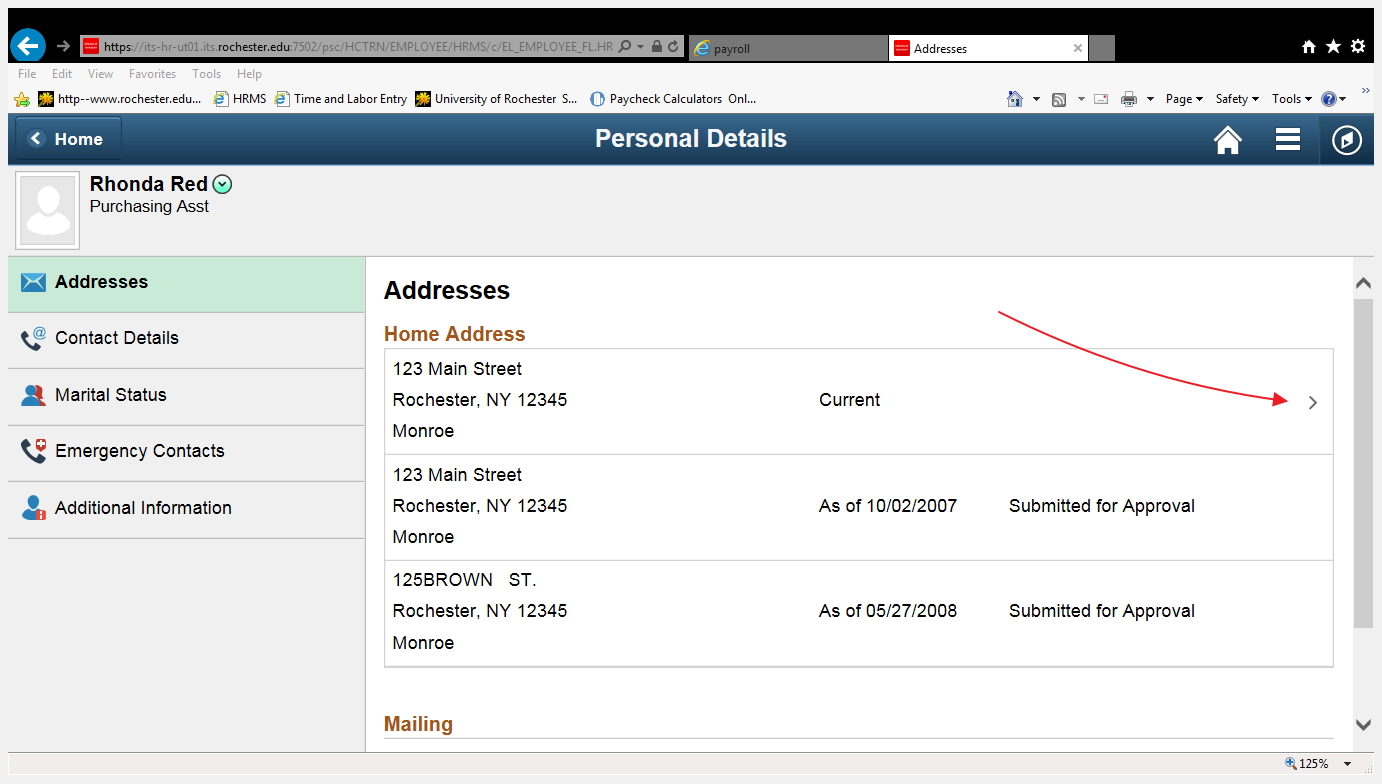 Enter your new address and select save.