Payroll
View/Print Your W2
The W-2 form is your wage and tax statement. The W-2 form provides information regarding taxable wages paid to you, and the taxes withheld from those wages for the calendar year specified on the W-2 form. Employees need the W-2 form for filing personal income tax returns.
Note: Foreign national employees who have wages exempt from income tax under a tax treaty will receive form 1042-S to report the exempt wages.  Some will receive a W-2 form in addition to the 1042-S.
View and Print Form W-2/W-2C
Employees can view and print W-2 and W-2C forms from 2009 through the present year.
Logon to HRMS, select Main Menu, then Self-Service, then Payroll and Compensation, then View W2/W-2C Form.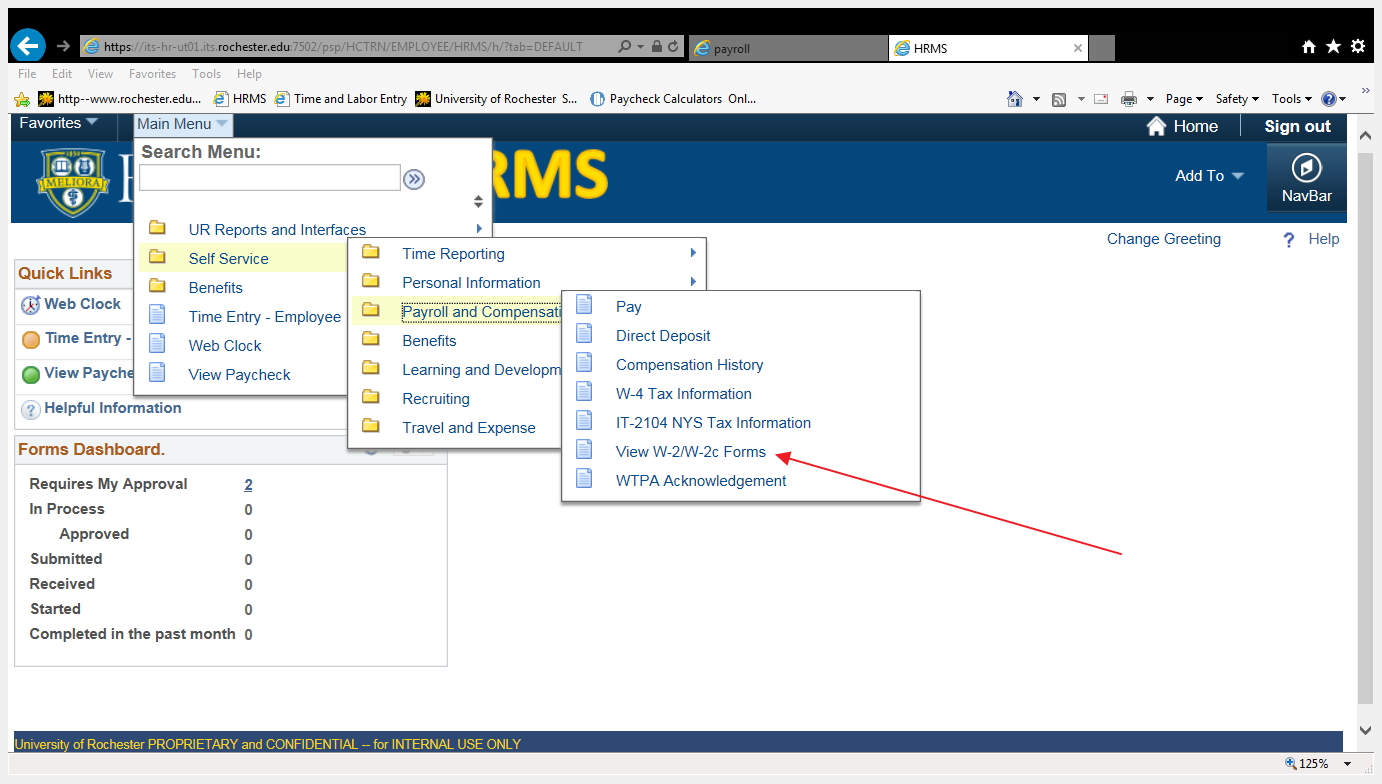 The current year form appears. Click on "Year End Form" to open and view/print your most recent W-2 Form. If your require a copy of a previous year's Form W-2, select "View a Different Tax Year" and all prior year W-2/W-2C forms will appear on the screen. A description of each box of the W-2 can be viewed/printed by selecting "Filing Instructions."
PLEASE NOTE: Pop-up blocker must be turned off in order for the pdf file to open up