Payroll
View and Print Your Paycheck
Paycheck statements can be viewed/printed through HRMS Self Service. The PDF format includes year to date (YTD) balances for earnings, deductions, taxes and accruals and can be printed on a single page.
There are 2 ways to access your paycheck for viewing and printing:
Logon to HRMS, and from the Home page, select "View Paycheck" under the "Quick Links" section on the left side of the page.
Or, logon to HRMS, select Main Menu, then Self Service, then Payroll and Compensation, then Pay (see below):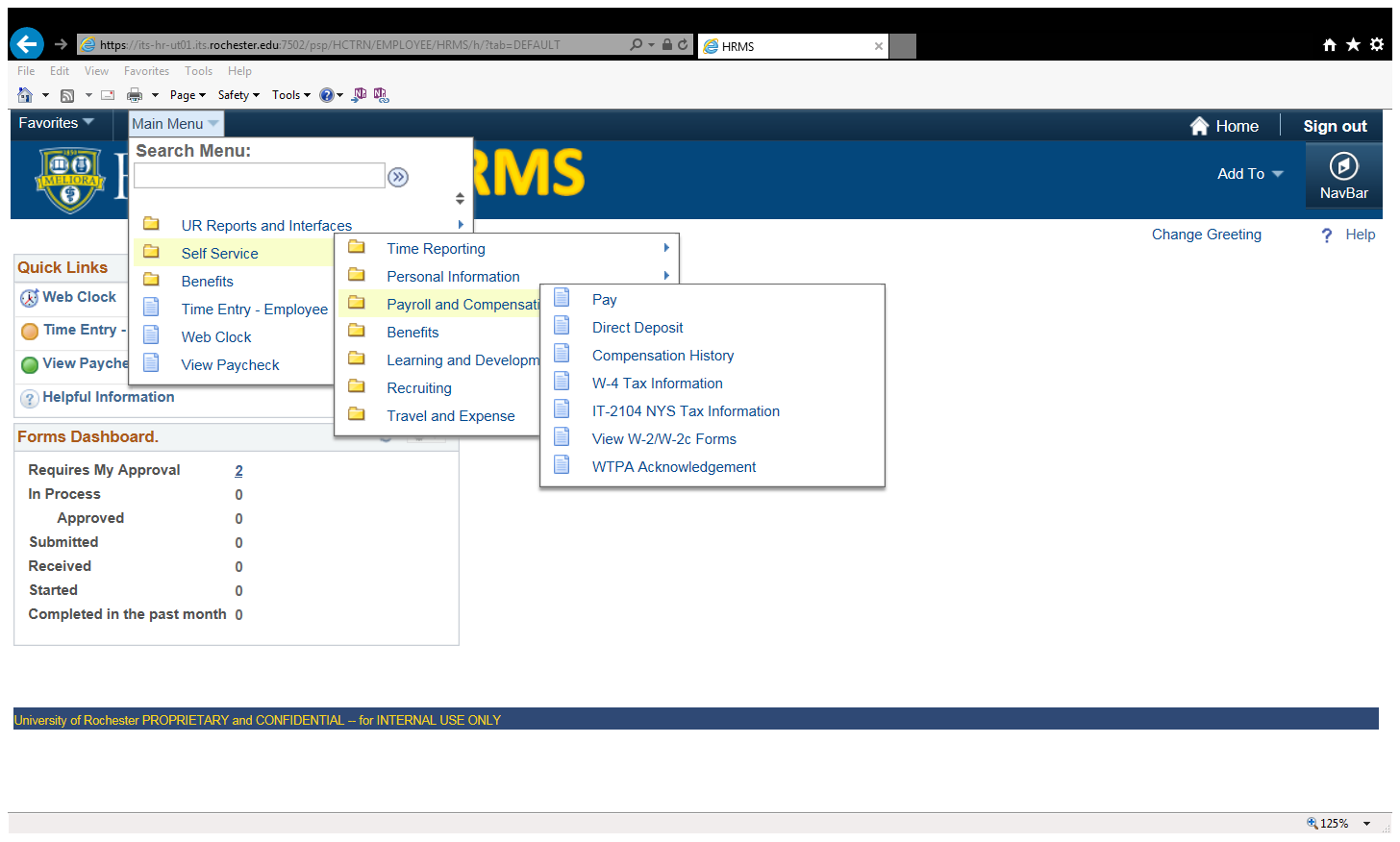 listing of your current paychecks will appear on the first screen. Select the check you would like to review/print by clicking on the > symbol.