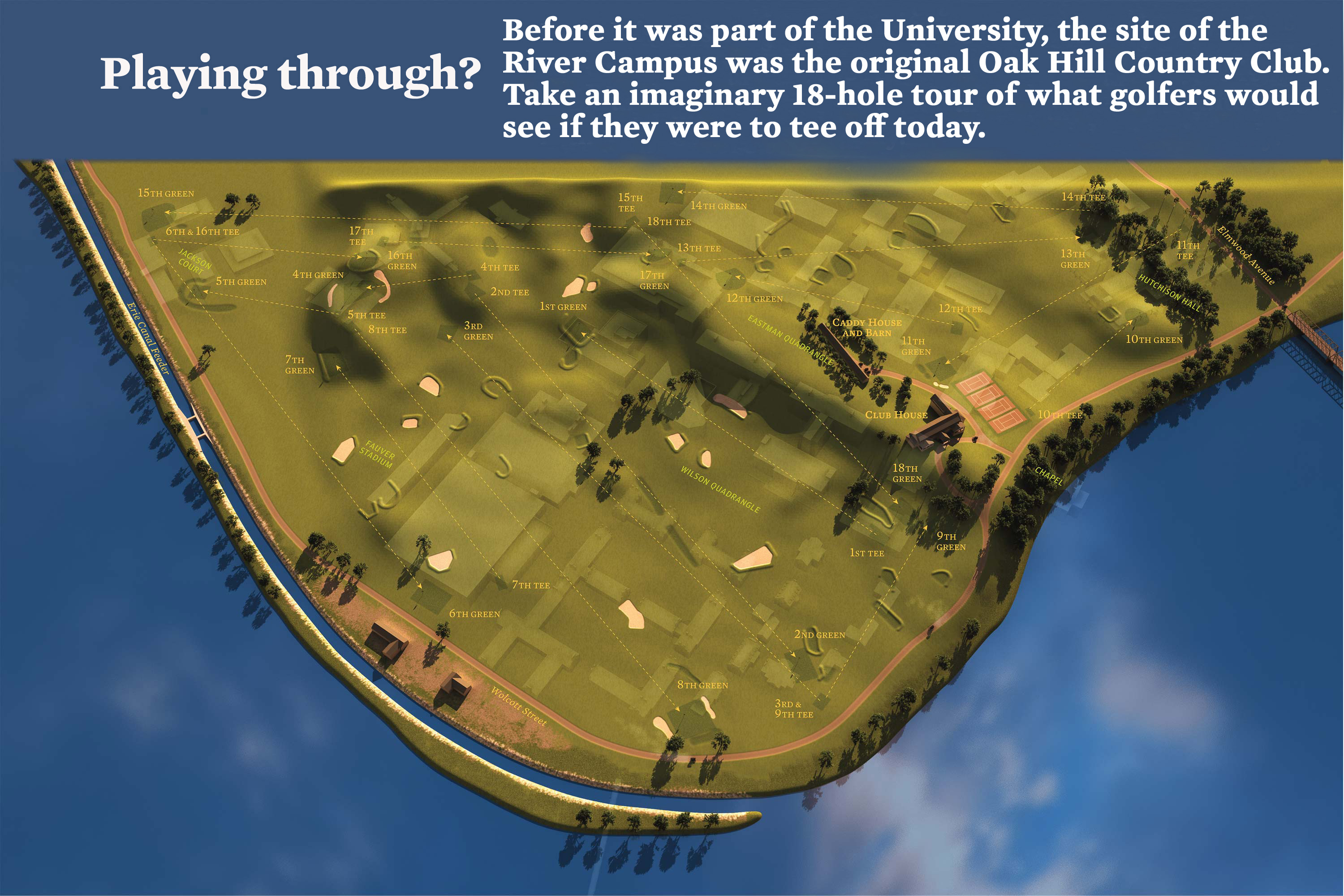 PGA CHAMPIONSHIP
Course of History
When the eyes of the golfing community tune in to watch the PGA Championship this summer, they will be watching some of the world's elite golfers play the home course of the Yellowjackets golf team.
While the Oak Hill Country Club is today located in nearby Pittsford, the course was originally built on what is now the River Campus. In the early 1920s, as University leaders looked for ways to expand beyond the Prince Street campus, support from community members and from philanthropist George Eastman helped finance a campaign for a new campus on the banks of the Genesee River.
In exchange for the country club's land, the University purchased 355 acres in Pittsford for two new Oak Hill courses, which were designed by now renowned architect Donald Ross, as well as a new club house at the Pittsford site. As part of the arrangement, Rochester's golf team gets to host visiting teams on the Pittsford course—that is, when the likes of Tiger Woods, Rory McIlroy, Phil Mickelson, and other stars of the game are not in town. The PGA Championship runs from August 5 to 11.
—Kathleen McGarvey
Rochester Review (July-August 2013)
Oak Hill History

See historic footage of the founding of the River Campus.