Alumni Gazette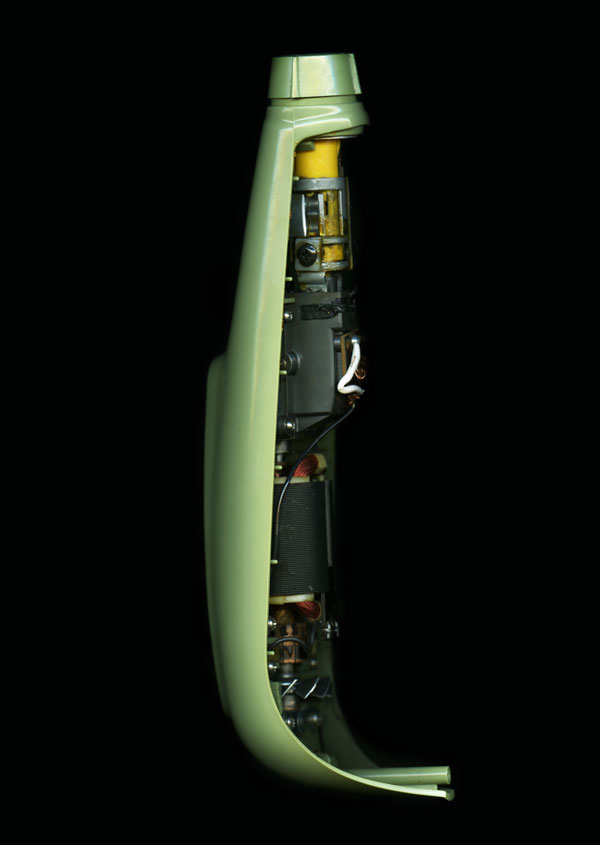 The eerie and refined images of Sam Sadtler '12, you could say, honor the dead. A mechanical engineer and an artist who works in the media of photography, sculpture, and video, Sadtler explores the world of outmoded and discarded household electronics.
"I'm interested in objects that were created and almost immediately were obsolete," he says. "I want to give these objects a presentation in a way that they never really had, as a way to honor them. It sounds a little strange, but I'm in many ways personifying these objects. What is the send-off that something that we created and tossed away almost immediately deserves? And how do we need to document them in order for them to be remembered?"
From 2012 to 2014, a series of photographs by Sadtler called "Automation Abomination" traveled the United States. This year, two images from the series, including this one—a 29" x 20" digital scan called "The Elegance of a Knife"—have been on display in the home of Greta Holtz, U.S. ambassador to Oman, as part of the Art in Embassies program, sponsored by the State Department.
Sadtler is a graduate student in the interactive telecommunications program at NYU's Tisch School of the Arts.
—Karen McCally '02 (PhD)