Alumni Gazette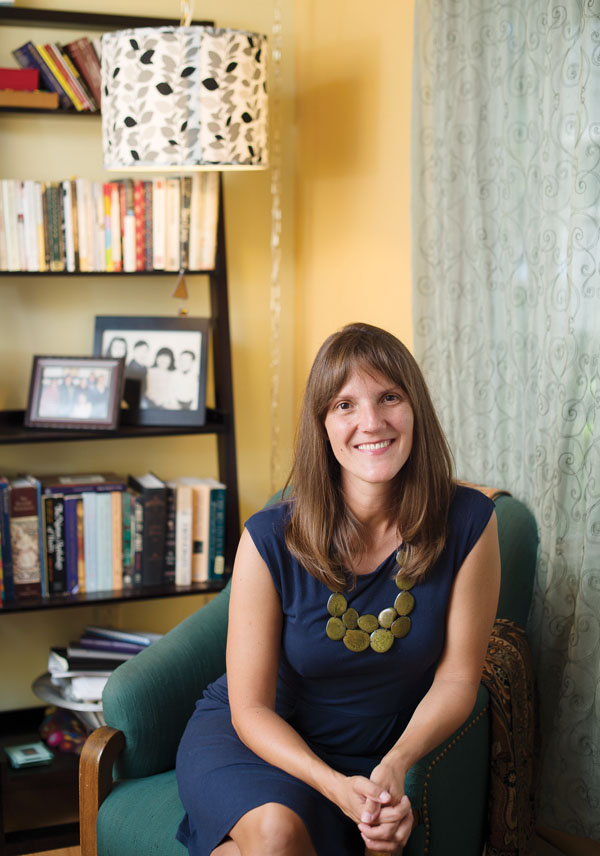 Ten days after graduating from Rochester, Lenore Myka '94 was on a plane headed to Bucharest, Romania, as a Peace Corps volunteer. Though the Peace Corps was 33 years old at the time, to Romanians it was nearly as fresh-faced as its youngest volunteers. It had been there just three years. Two years before that, the nation had watched with solemn satisfaction as a firing squad sealed the fate of its longtime dictator. Myka was entering a world that was ambiguous and uncertain—to Romanians, and to the international workers and volunteers who'd flocked there to serve them.
Myka, who teaches writing at Boston University, draws from her Peace Corps experience in a collection of short stories to be released this September. The 11 stories that make up King of the Gypsies (BkMK Press, University of Missouri–Kansas City) explore what she calls "the mechanics of cross-cultural interaction." The context for that interaction is global transformation.
"I think it's really hard to work in organizations overseas," she says. "It's also very seductive. You do tend to live a much better quality of life than you would in your native country."
During Myka's time in Bucharest, the Romanian capital was experiencing a swift infusion of capital. High-end restaurants, hotels, and boutiques lined the streets, while only a few Romanians—but nearly every Western aid worker—had the means to patronize them. Myka encountered her fair share of children like her invented character, Irina [see excerpt, page 49].
"They were really, really bold, as Irina is," Myka says. "But they always impressed me because they were such survivors. They knew how to coax people into helping them out." The Peace Corps cautioned its volunteers to keep them at a distance, which was not easy for Myka. "You had to create an armor against their experiences," she says. "In 'Rol Doboş,' I imagined what might have happened if I hadn't done that."
Myka wrote quite a bit at Rochester. She was a student of novelist Joanna Scott, the Roswell Smith Burrows Professor of English, who has offered praise for Myka's new collection. She describes the stories as reflections on "the condition of foreignness."
"Whether the condition of foreignness is perceived as threatening or exhilarating, oppressive or liberating, it becomes motivation in this collection to think sensitively, boldly, and creatively about identity," Scott writes.
Author Lorraine López, whose 2010 book Homicide Survivors Picnic and Other Short Stories was a finalist for the PEN/Faulkner Prize, praises Myka for her depictions of social class and poverty among women and girls. Asked by Vela magazine for some of the best women writers on social class, Lopez named six women including Myka. Myka produced "unforgettably powerful stories," Lopez wrote, adding, "I am moved by the way the stories drive home the hard truth that the feminization of poverty has a global impact that is quite different than what is experienced in this country."
Myka's first published collection had a long gestation period. "When I attempted to write about Romania before, I had much more of an agenda," Myka says. "It really took me a good decade before I could start writing about Romania without feeling that it was really precious and sentimental."
Since completing King of the Gypsies, Myka has started writing stories set closer to home. The theme of cross-cultural encounters animates those as well. She says, "It's all very compelling and ripe creative territory."
—Karen McCally '02 (PhD)