Class Notes
TRIBUTE
Paul Freeman '56E, '63E (PhD): 'A Class Act on and off the Podium'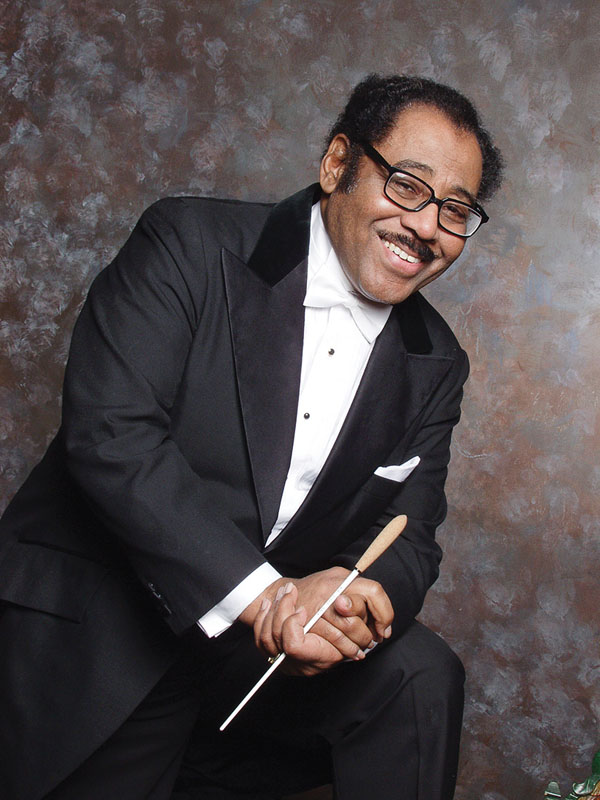 When I was first invited to join the Chicago Sinfonietta Orchestra in 1991, I felt much pride and excitement in belonging to the nation's most diverse orchestra. I felt a little trepidation, though, playing for a maestro I did not know. Who was this Paul Freeman? What was he like?
As it developed, I couldn't have landed in a nicer place. Maestro Freeman turned out to be the most wonderful gentleman I have ever performed with; a true class act on and off the podium. He viewed the musicians in his orchestra as valued colleagues. Indeed, we functioned as one big happy family and were treated as such.
Maestro Freeman was a tireless promoter of his orchestra, which he founded in 1987. Legend has it that he once walked into a bank and emerged a short while later with a $10,000 donation. I believe that legend; with his energy and positive spirit, he could talk just about anybody into just about anything.
Maestro brought us on many tours all over Western Europe and the United States; we played in some of the finest concert halls in the world. He also championed new music and young talent. Our soloists came from all over the world and included names such as Sharon Isbin and Chick Corea, but more often we'd host a young soloist just making a name for him or herself.
Our recordings were full of premieres. I will never forget sight-reading a really difficult piece one morning, then recording it in the afternoon. Whatever the circumstances, though, the Maestro always approached the project with a positive attitude. This earned him a 200 percent effort from his orchestra. If he asked for it, we gave it.
The Maestro conducted like he did everything else in life: with infectious, bubbling, positive elan. His cues were sometimes bigger than life (I will never forget the famous "gong cue," a pirouette of balletic proportions) and always propelled us forward with his signature unstoppable energy. On the rare occasions when our ensemble's speed flagged, a simple "come along now" would restore the momentum and we'd be on track again.
Maestro died in July at age 79. Although he passed his baton on to new leadership four years ago, we maintain his signature stamp on almost everything we do, most importantly, the presentation of rising young artists from diverse cultures. I look forward to carrying on his legacy for years to come. Au revoir, Maestro Freeman. I will be forever grateful for the time we spent together changing the world through beautiful music.
—Carol Lahti Dylan '87E (MM)
---
Dylan is assistant concertmaster of the Chicago Sinfonietta.