Class Notes
PASSAGES
Robert Woods '42: Decades of Leadership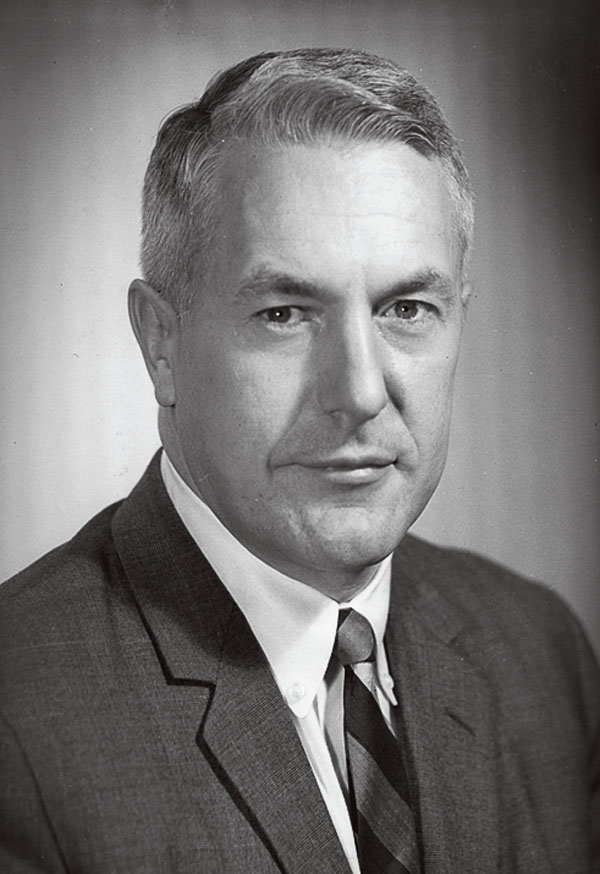 A life trustee, Robert Woods '42 enthusiastically waved the flag for Rochester from his home base in Chicago, where he was president of the area alumni chapter for more than 30 years.
Elected to a five-year term on the University's Board of Trustees by national alumni ballot in 1965, Woods helped lead alumni activities and fundraising while serving in several board-level advisory roles for Rochester. Throughout a long career as a partner and later president of a Chicago investment firm, he was a board member of Chicago's Juvenile Protective Association and Infant Welfare Society, among other civic roles.
At Rochester, he was a history major, a two-sport varsity athlete, president of the Students' Association, and a member of Phi Beta Kappa and the Keidaeans. He also met his wife of 71 years, Ruth Diller Woods '44, while a student, and together, they were sometimes referred to as the "prom king and queen" of their time.
He died in October at the age of 94.