In Review
Campaign Tops Fundraising Goal
Historic Meliora Challenge campaign raises more than $1.37 billion, exceeding initial goal.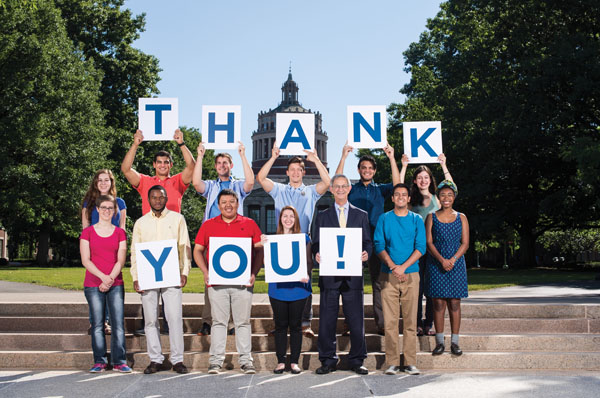 The University is celebrating a milestone achievement this fall—the success of The Meliora Challenge, a $1.2 billion fundraising initiative.
The largest fundraising initiative in the University's history, the effort serves as a platform for the University to achieve future goals, said Joel Seligman, president, CEO, and the G. Robert Witmer, Jr. University Professor.
"These accomplishments will help us ascend to the Next Level as one of the nation's top research universities," Seligman said. "We look forward to strengthening our national leadership in data science, neuromedicine, and clinical and translational research, and continuing to achieve excellence across the University—in undergraduate education, professional training, our health system, and the creative arts."
As the Campaign came to a formal close on June 30, Advancement leaders announced a preliminary total of more than $1.37 billion, exceeding the goal set when the Campaign was publicly launched in 2011.
During this fall's Meliora Weekend, October 6–9, the success of the Campaign, and what the effort means for the University community and Rochester's future, will be highlighted. Additional celebratory events will occur throughout the coming year in select cities across the country.

Cochaired by University Trustees Cathy Minehan '68 and Rich Handler '83, the Campaign encompassed all aspects of the University, its schools, and programs. More than 200,000 alumni, friends, faculty, staff, parents, and students around the world made gifts to the University during the Campaign. Nearly every goal established for the Campaign was achieved. That includes support for student scholarships and faculty; facilities and infrastructure; and new academic initiatives.
As a major component of the Campaign, the Medical Center raised nearly $700 million for medical, nursing, and dental education, research, and patient care—almost $50 million more than its original goal.
Danny Wegman, chair of the University's Board of Trustees, said the Campaign's success has galvanized the University of Rochester family. "Together, we are transforming lives in Rochester and throughout the world."
Larry Bloch '75, a trustee who chairs the Advancement Committee, praised the combined efforts of donors and contributors as well as faculty and administrative leaders. "Our success is emblematic of a large and dedicated community of leaders and volunteers," he said. "Their passion and enthusiasm for the University of Rochester is without bounds."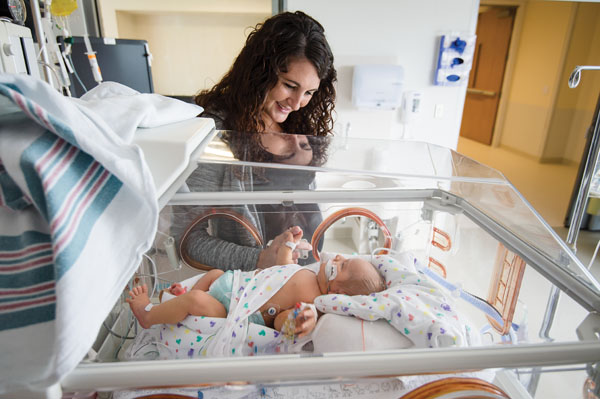 Thomas Farrell '88, '90W (MS), senior vice president for Advancement, said the success of the Campaign is a milestone for Rochester. He thanked cochairs Minehan and Handler, as well as "the generosity of all our trustees, volunteers, and University leaders whose efforts inspired and engaged so many others."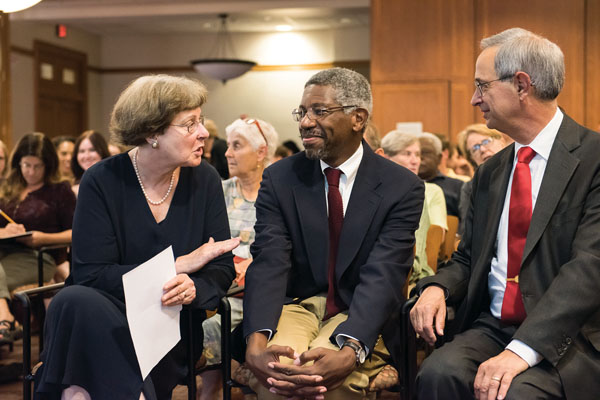 "This moment marks the start of a new phase in the University of Rochester's evolution, one that will be driven by the remarkable philanthropy and ongoing engagement, advocacy, and giving that has become an integral part of the culture of this institution," he said.
For Seligman the Campaign's success represents a new era for Rochester: "This is a historic moment for everyone who cares so deeply about this University and our future."