In Review
Eastman on Tour
When classes end, Eastman School of Music students don't put their instruments away, of course. Instead, they take to the highways and the skies, headed to musical venues around the country and the globe. This summer, groups found themselves teaching and playing for ardent young saxophonists in China; performing in castles, churches, courtyards, and parks in some of Europe's most musical cities; and sending music reverberating through caves and soaring over mountaintops with original pieces composed in tribute to the U.S. National Park Service's centennial, in a tour spanning from the Great Smoky Mountains to Mt. Rainier.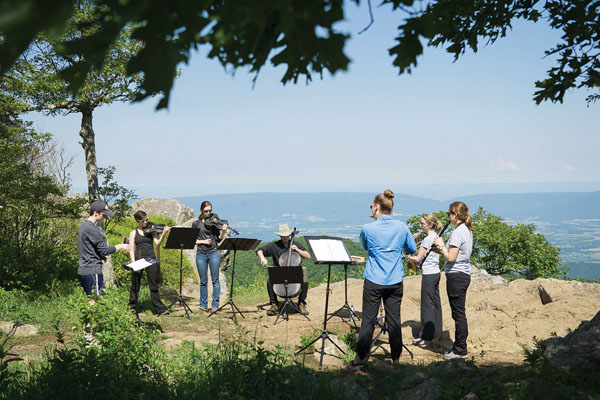 UNITED STATES
Music in the American Wild
How do you say happy birthday to the country's national parks? For Eastman students, alumni, and faculty, the answer was "Music in the American Wild," a special 12-venue concert tour of new music inspired by the parks. Eleven composers and seven performers took their art onto mountaintops, through forests, and into caves, in celebration of the U.S. National Park Service's centennial. The tour took the musicians to seven national parks—including Mammoth Cave, the Great Smoky Mountains, and the North Cascades.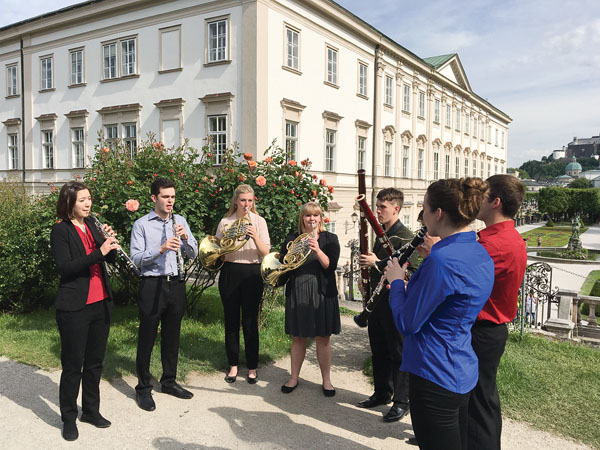 EUROPE
Eastman Wind Ensemble Harmonie
A subset of the Eastman Wind Ensemble, Harmonie is a wind octet: two oboes, two clarinets, two bassoons, and two horns. The undergraduates and graduate students who make up the group this summer toured Austria, the Czech Republic, and Germany, topping off their trip with a performance at the Mozartfest in Würtzburg. Among many memorable moments in their travels to historic concert venues was a humble one: when their bus to Salzburg had engine trouble on the German Autobahn, they broke out their instruments as they waited for help, treating passing drivers to an impromptu concert.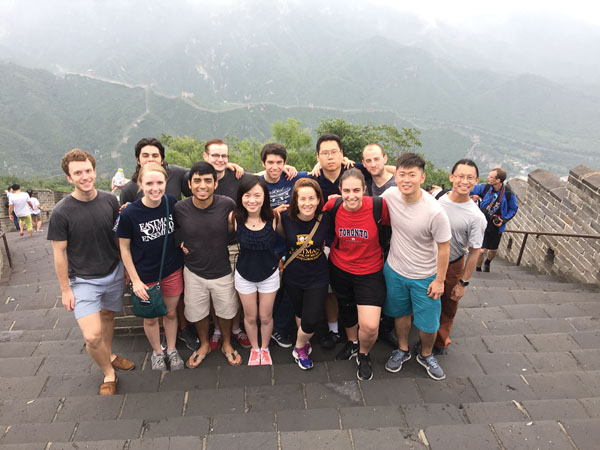 CHINA
Eastman Saxophone Project
The renowned all-saxophone group toured China in July. They taught aspiring saxophonists at the Shanghai Summer Youth Saxophone Camp and gave a concert, played from memory, of nearly their entire repertory. In Beijing, they performed with the Shandong University of the Arts Saxophone Ensemble and traveled with that group to play in the city of Jinan, and then went on to the seaside town of Ningbo. Myles Boothroyd '15E (MM), who is pursuing his doctorate, called the trip "an invigorating experience to perform with other artists when the only language we share is music."