Class Notes
BETTER BUSINESS
Simon Alumni Recognized for Service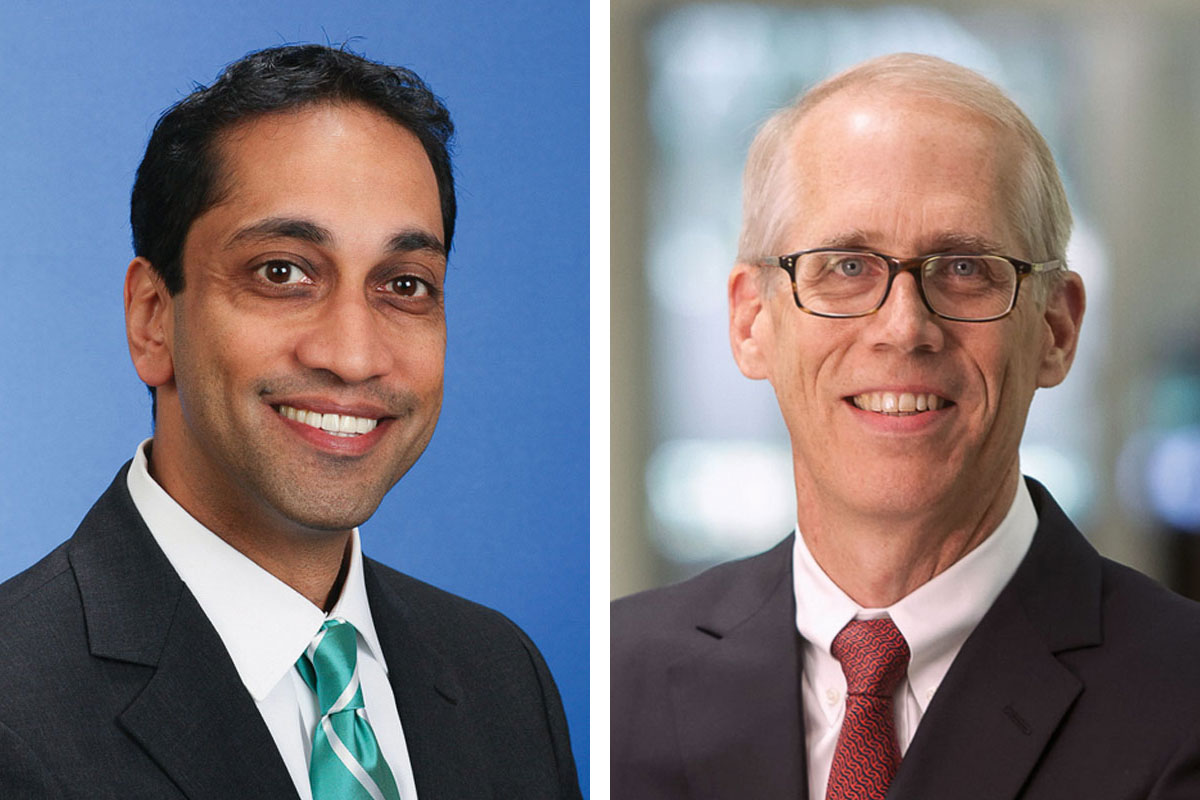 Two alumni of the Simon Business School received Alumni Service Awards this spring.
Murali Ganti '01S (MBA)
A seasoned investment professional with broad international experience, Murali Ganti has covered the health care industry for more than a decade. He currently is a director and senior research analyst at Citigroup, managing leveraged loans and corporate bonds across the health care sector.
He has held leadership positions at several financial institutions, including Deutsche Bank, Royal Bank of Scotland, Nomura Securities International Inc., and BNP Paribas. After six years at Bank of America, he joined Citigroup, assuming his current role in 2013.
Following a bachelor's degree at SUNY Buffalo and a master's degree at SUNY Albany, he received an MBA from Simon in 2001. He's also a certified public accountant.
An active alumnus, Ganti shares his time and expertise with a number of University organizations and committees. He has served on the Simon Alumni Council, and currently volunteers as a mentor for Simon students and as a member of the Simon Alumni Board. He and his wife, Sonali, are members of the George Eastman Circle, the University's leadership annual giving society, and serve on the Eastman Circle's New York City Leadership Council.
Gregory Hayt '92S (MS)
Gregory Hayt is the president and chief risk officer of Paloma Partners Management Company, where he manages one of the longest-running hedge funds.
He has served in a wide range of risk management, trading, and consulting roles at major financial institutions. He assumed the role of chief risk officer at Paloma in 2004, and was named president in 2007.
After earning a bachelor's degree in economics from the Wharton School at the University of Pennsylvania, he received a master's degree in finance from Simon in 1992.
In addition to his work in investment management, he has published work in finance publications on topics such as risk management and derivatives issues, and served as a consultant and contributor to the first Sound Practices for Hedge Fund Managers, released in 2000.
An advisor and counselor to Simon's dean and executive leadership team, he has been an active alumnus and advocate for the school. He and his wife, Mardi, are members of the George Eastman Circle and have provided regular support for the Barry Florescue Undergraduate Business Degree Program and the Simon Business School Annual Fund.