Class Notes
SCHOOL COLORS
Oh, the Dandelion Yellow!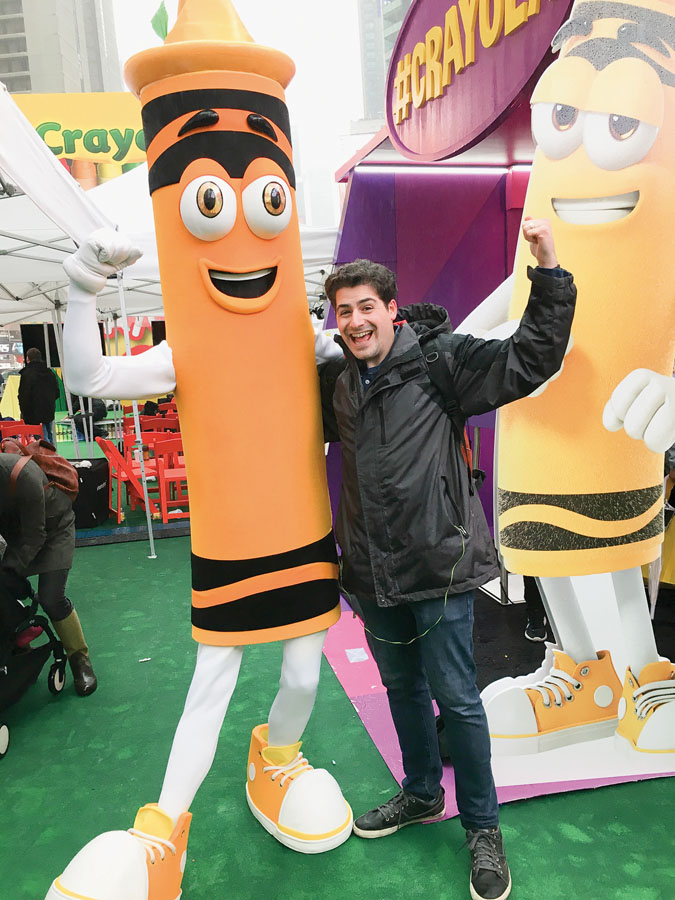 The voices of several alumni joined the collective gasp that followed Crayola's decision to remove what the 132-year-old arts supply company calls its "beloved Dandelion" from its cast of colors. The "retirement," as the fade into the sunset is known, was teased in late March through a social media campaign, featuring a talking yellow crayon named "Dandy." The official announcement came during the company's National Crayon Day activities on Times Square.
Introduced as a color in 1990, Dandelion joined the palette when a handful of other colors—remember Raw Umber?—were removed. The most recent change occurred in 2003.
Larry Thaul '77, a former member of the Yellowjacket marching and pep bands, was quick to say that the company should know about Rochester's long connection to dandelion fame. "Need we remind them of our pre-existing claim? In lyrics: 'Oh, the dandelion yellow / 'Tis a color rich and mellow . . .' Time for the UR to shine!"
Scott Cohnstrenger '12, who happened to be at Times Square for the Crayon Day events, posted on Instagram: "Obviously, this is distressing news and we have asked Crayola to consider replacing the Dandelion yellow with a Rochester blue crayon. Will let you know as soon as we hear from the company."
The company announced in May that it planned to replace Dandelion with a shade of blue, and launched a contest to name the new crayon. The company is taking suggestions for the new name through June 2, according to Crayola.com. Rochester Blue, anyone?