Class Notes
KUDOS & COMMENDATIONS
Eastman Honors University Advisor, Leader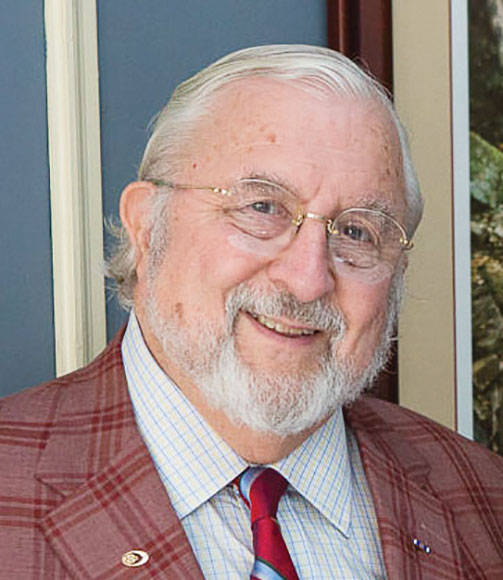 The Eastman School of Music presented a dean's medal to George Hamlin IV, the chair of the school's board of managers and a longtime supporter of the school and its programs as well as other units of the University.
The chairman, trust officer, and senior policy advisor at Canandaigua National Bank & Trust Co. and Canandaigua National Corporation, Hamlin has been involved with Eastman for more than two decades. In addition to serving on the Eastman National Council, he is a member of the boards of the Medical Center and UR Medicine's Home Care.
A leading member of the business community in the Finger Lakes, Hamlin serves as chairman emeritus at Keuka College, chairman emeritus at Thompson Health System, director of the New York State Wine and Culinary Center, director of Constellation Brands-Marvin Sands Performing Arts Center, and president of the Canandaigua Area Development Corporation.
A graduate of Yale University, Hamlin earned a law degree at the University of Virginia. While at Yale, he was a member of the Whiffenpoofs, the university's well-known a cappella group.
He and his wife, Mary, have three children: Sherrod, Frank, and Alex '00E. As part of their commitment to Eastman, the couple created the position of Hamlin Family Director of the Institute for Music Leadership and created the Hamlin Family Scholarship, programs that are designed to help ensure that students, regardless of their financial means, are prepared to join the ever-changing musical landscape as innovators and entrepreneurs. The couple also are members of the George Eastman Circle, the University's leadership annual giving society.