Alumni Gazette
New Game Planner for Buffalo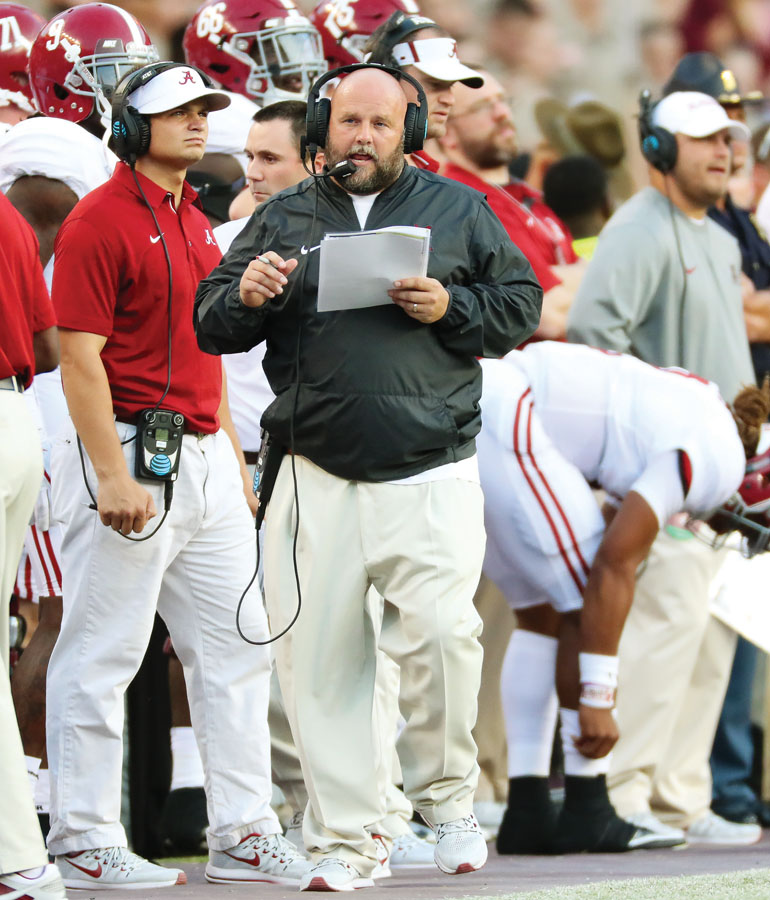 Brian Daboll '97 has been named offensive coordinator for the Buffalo Bills. The position places him second-in-command behind head coach Sean McDermott.
Daboll won five Super Bowl rings as an assistant coach with the New England Patriots before becoming offensive coordinator at the University of Alabama in 2017 and helping the Crimson Tide win its fifth national championship in nine years.
A Buffalo native who grew up rooting for the Bills, Daboll majored in economics at Rochester and played two football seasons as a safety before an injury in the 1995 season finale ended his playing days. He spent his senior season as a student assistant before beginning his coaching career at the College of William & Mary in 1997.