Class Notes
TRIBUTE
Dean Harper: An Influential Sociologist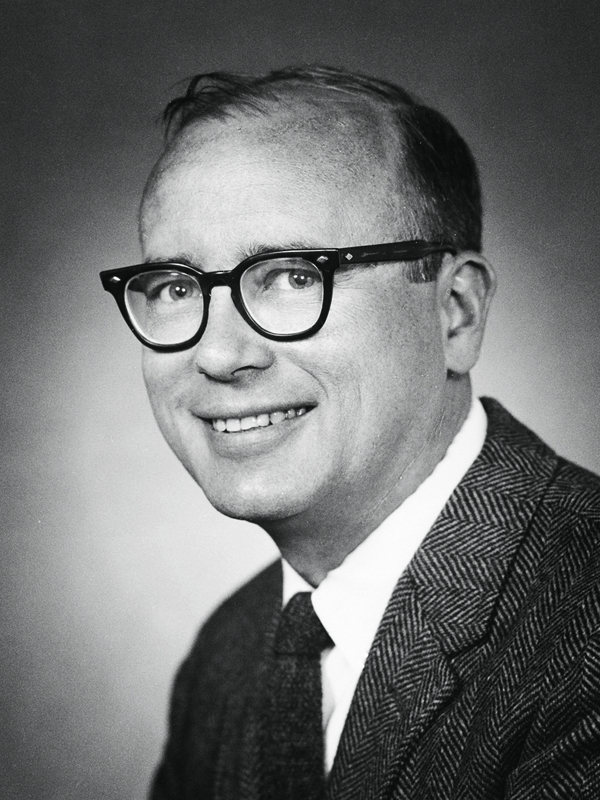 Dean Harper, a professor emeritus of sociology at the University of Rochester whose work influenced academic thinking on the sociology of mental illness, is being remembered as a dedicated researcher and thoughtful teacher.
Harper, who was a member of the Rochester faculty for six decades, died last September at the age of 88.
Harper wrote several papers on the 1964 race riots in Rochester and on migrant farm workers, all of which explored relevant psychiatric or mental health issues. His second research focus was "the use of mathematics, statistics and computers in sociological research."
After earning a master's degree in sociology from what is now Iowa State University in 1953, Harper joined the US Army for two years for noncombat duty during the Korean War. Three years later, he became an assistant professor of sociology at Rochester, and earned his doctorate at Columbia University in 1961.
Harper acknowledged that some of his work outside of sociology and mental illness did not appear related to his primary research areas. But in describing his work, he noted that the subjects of those papers "have, in fact, grown out of my affiliation with the Department of Psychiatry and from research that originally was motivated by a concern with the sociology of mental illness."
He was named professor emeritus in 2009.
Among his honors, Harper was named a Lydia Roberts Fellow at Columbia University (1955–57) and received a Ford Foundation Fellowship (1963). —Peter Iglinski