Leading Medical Center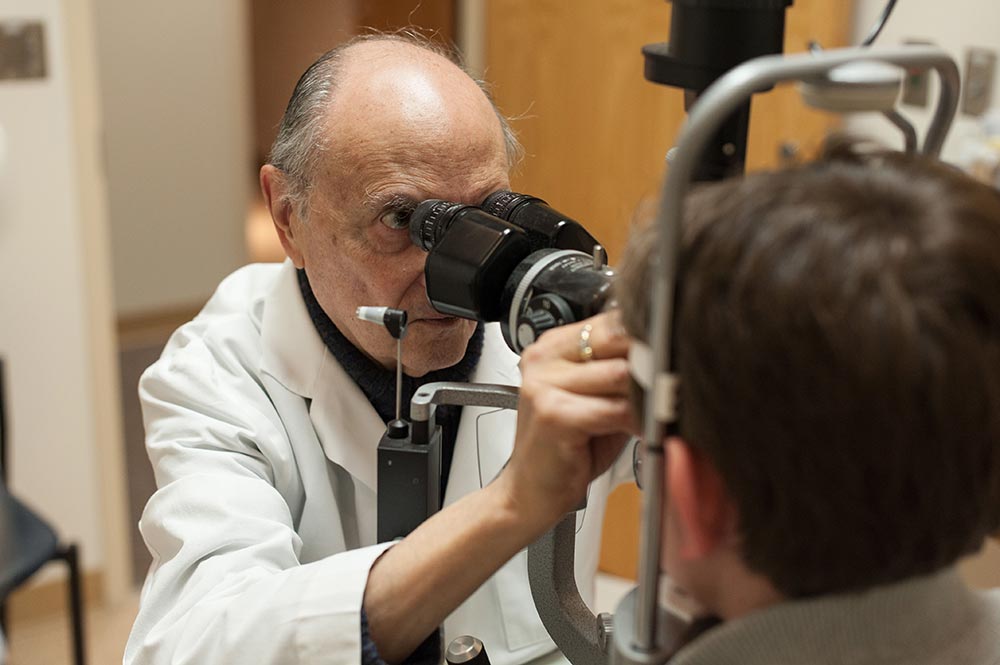 Research at the University of Rochester Medical Center — famous for its role in developing three vaccines now used worldwide — is a $232 million enterprise involving thousands of scientists, and more than 1,100 individual clinical research projects.
---
Three vaccines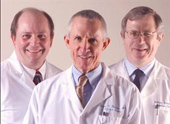 Cervical Cancer
A team of Medical Center researchers were awarded a patent for the creation of virus-like particles that mimic human papillomavirus virus 16, the type of HPV that causes the majority of all cancers related to HPV, including about 50% of cervical cancers.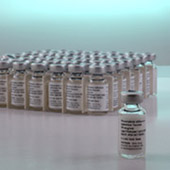 Avian Flu
Medical Center researcher and physician John Treanor is leading a national study to test whether a vaccine will be effective in fighting the potential pandemic..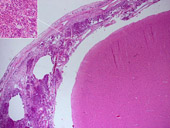 Bacterial Meningitis
Two Medical Center researchers shared the prestigious Albert Lasker Award for their pioneering work in the development of a vaccine against Hemophilus influenzae type b (Hib), the bacterium that causes bacterial meningitis.
---
One of the greatest breakthroughs in the entire history of cancer prevention has its origins in research done by three virologists at the University of Rochester Medical Center. Richard Reichman, M.D., William Bonnez, M.D., and Robert Rose, Ph.D., discovered a method to protect against several strains of human papillomavirus (HPV), including those that cause the most prevalent forms of cervical cancer. This research led Merck & Co. to develop Gardasil®, the first pure anti-cancer vaccine, approved by the U.S. Food and Drug Administration (FDA) in June, 2006.
Radiation oncologists at the James P. Wilmot Cancer Center were the first to take life-saving brain cancer treatment and apply it to patients suffering from cancer that's spread to the lungs and other organs.
Golisano Children's Hospital is one of only three sites nationwide selected by the Centers for Disease Control to help evaluate new vaccines and to set the timetable for future vaccines.
Strong Memorial Hospital was among the first 2 percent of U.S. hospitals to be recognized as a Nursing Magnet Hospital, an international quality nursing designation.
A vaccine that our scientists created against Haemophilus influenza type b (Hib) has virtually wiped out a leading cause of meningitis in preschoolers.
URMC researchers were first to administer lung surfactant to premature infants, dramatically improving their survival rates.
Nearly every one of the drugs now available to treat AIDS has been tested in Rochester.
The Clinical and Translational Science Institute (CTSI) was established at the University in 2006, making the University of Rochester one of the first institutions in the country to receive an award from the Clinical and Translational Science Awards program of the National Institutes of Health. CTSAs provide academic homes for translational sciences in order to improve the quality and efficiency of all phases of translational research. A key component of the program is to train clinical and translational scientists needed for a robust workforce for translational research.
The Saunders Research Building at the University of Rochester Medical Center is one of the nation's first research buildings dedicated exclusively to the pursuit of the clinical and translational science. The $65 million building opened in 2011. It LEEDS-certified at the gold level, the first such building at the University.