Sara Miller
Sara Miller serves as public information coordinator/spokesperson for the University.
Sara Miller's Latest Posts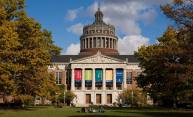 The University of Rochester is listed 28th on the New York Times' "The Most Economically Diverse Top Colleges" list. Editors then created the College Access Index, a methodology "based on the share of freshmen in recent years who came from low-income families (measured by the share receiving a Pell grant) and on the net price of attendance for low- and middle-income families."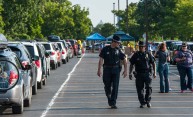 As part of the program, assigned officers will introduce themselves to the residents and provide them with their work e-mail address. They will attend hall meetings at least two times per semester, and hall staff will be able to request safety and prevention presentations through them.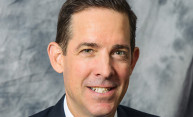 Thomas J. Farrell '88,'94 (MS) has been named to lead the University's advancement effort, which is in the public phase of a $1.2 billion capital campaign. Farrell brings more than 24 years of advancement experience, which began in 1990 as class campaign fundraiser at the University.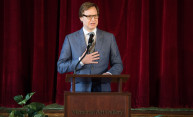 Binstock has worked as a curator at the Corcoran Gallery of Art in Washington, D.C., and the Pennsylvania Academy of the Fine Arts in Philadelphia.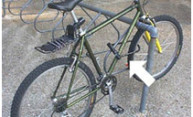 Warmer weather brings more bicyclists out on River Campus, but it also brings out more bicycle thieves. "In just the month of June there have been more than 20 bike thefts, and two common threads are being seen: bikes are unlocked, or are secured with cheap cable or chain locks," said Public Safety Department Spokesman […]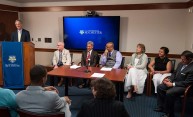 At the request of the Rochester City School Board, the University has submitted a plan intended to administer East High School, the largest high school in Rochester which is on the verge of being closed by the State because of inadequate performance.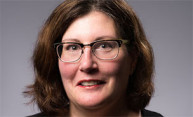 Culver, professor of biology, has chaired the department since 2010. She will take over from Joanna Olmsted, who is stepping down after seven years as dean of the school.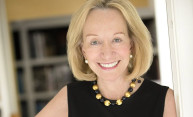 Pulitzer Prize-winning presidential historian Doris Kearns Goodwin will deliver the keynote address at this year's Meliora Weekend. Goodwin is the author of six best-selling books.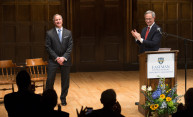 Jamal Rossi came to Eastman in 2005 as senior associate dean. He served as executive associate dean at Eastman from 2007 until September 2013, when he was appointed dean of the school following the illness and resignation at that time of former Messinger Dean Douglas Lowry.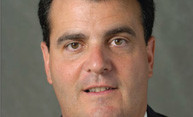 Bruce Bashwiner has been named associate vice president for University Facilities and Services. His appointment began on May 1, and he succeeds Richard Pifer, who recently announced his retirement after nearly 15 years at the University.