Tag: Arts and Sciences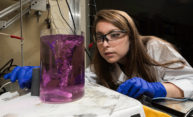 What's true for many faculty members is also true for college students. There's no better time than summer—away from coursework and distractions of the school year—to take a deep dive into research.
The University is home to a robust summer research community that includes Rochester students as well as others from universities across the country.