In Review
ADMINISTRATION
Next Chapters
An outgoing dean reflects on his role and on his future as a scholar.
Interview by Jim Mandelaro
For the past 11 years, Richard Feldman has served as dean of the College, overseeing the academic and extracurricular programs that serve undergraduate students. In January, he announced that he would be stepping down from the position at the end of the 2016–17 academic year and returning to the faculty as a professor of philosophy in 2018, after a yearlong sabbatical.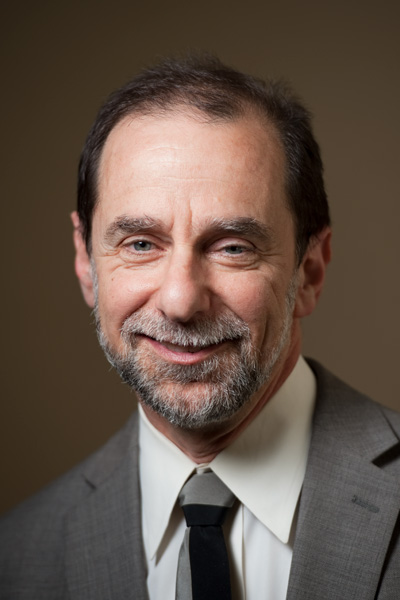 A distinguished epistemologist, Feldman in October 2016 received the Romanell–Phi Beta Kappa Professorship, awarded nationally to scholars in philosophy in recognition of distinguished achievement as well as contributions to public understanding of philosophy.
Feldman arrived on the River Campus as an assistant professor of philosophy in 1975, rising to professor and chair of the department before his appointment as dean beginning in 2006.
What's your proudest achievement as dean?
Early on in my time as dean, we looked at the graduation rates of our students. They weren't what we wanted them to be, and we set out to find out why and what we could do to improve them. They've gone up notably, and I'm delighted by that.
What will you miss most about the role?
I will miss the interactions with the students, the faculty, my colleagues in the dean's office, and the College staff I work closely with.
The thing I've come to appreciate as dean in a way I didn't before is how much all the people on the College staff contribute to the education of our students to make it all work. All the things beyond the classroom that contribute to the students' experience have really made an impression on me.
What challenges remain for the College?
There are different kinds of challenges. There are challenges about continuing to attract and enroll the strongest students, issues about affordability of college—the structure of the curriculum, the offerings. It's never a finished product. You're always adapting.
Years ago, you went to college, you studied something and got a degree, and had confidence that something would work out. We have to be more intentional now in understanding what skills our students need and keep getting better about making sure our education equips students for the world they're entering.
As the Romanell–Phi Beta Kappa Professor in Philosophy, you'll present public lectures this fall. What will you be talking about?
The lectures will broadly be about topics on rational argument and public discourse. Kind of an interesting topic to think about these days.