In Review
BASEBALL
Yellowjacket Pitcher Drafted to Major Leagues
Rising senior is the second Rochester baseball player ever selected by a professional organization.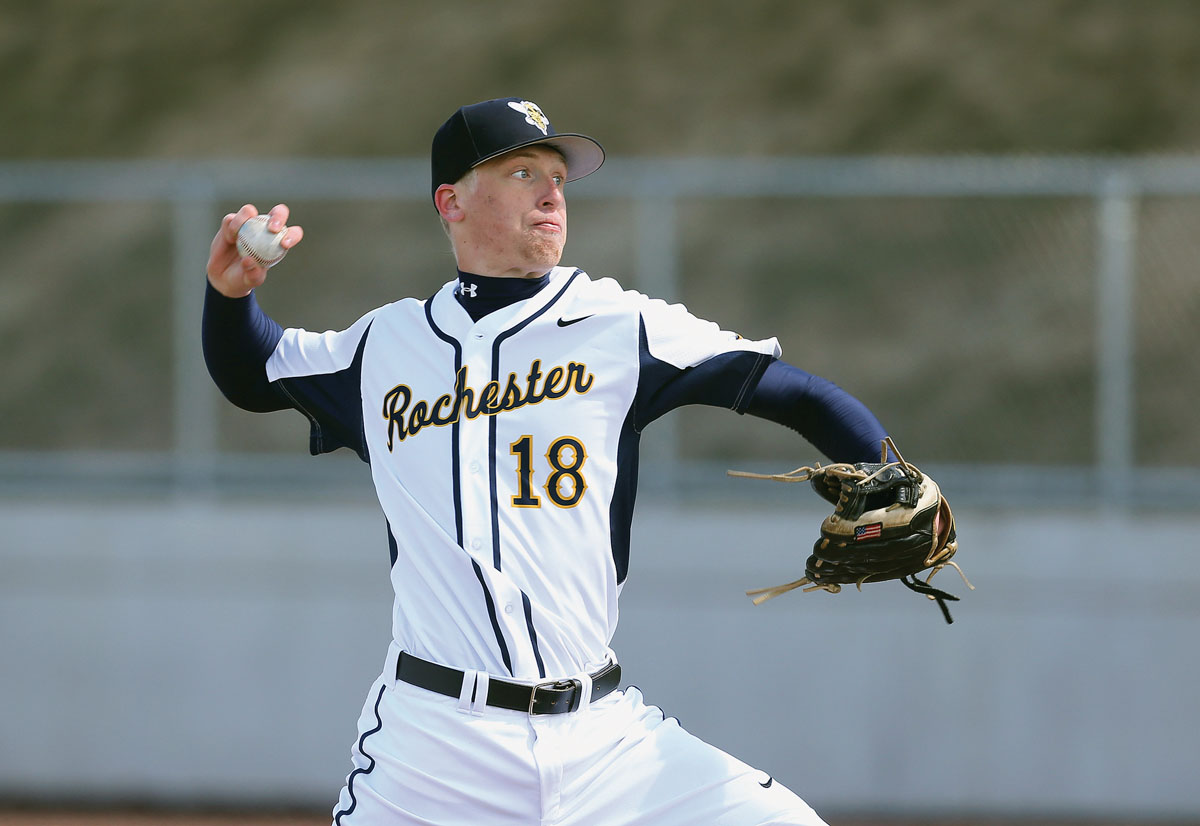 Rochester pitcher John Ghyzel '18 has been drafted by the Major Leagues. The right-hander from Centreville, Virginia, was the second pick of the Cincinnati Reds in the 18th round of the draft in June.
The No. 527 pick overall in the Major Leagues Amateur Draft, Ghyzel is the second Yellowjacket in Rochester history to be drafted. He joins pitcher Michael Weiermiller '83, who was selected in the 14th round (No. 348 overall) in 1981 by the Minnesota Twins, where he played two seasons in the minors for the organization.
In 2017, Ghyzel went 3–2 in nine appearances (eight starts) over 42.1 innings. He finished with a 4.25 earned run average and a team-high 50 strikeouts. For his Rochester career, he is 11–5 with a 3.97 ERA and 127 strikeouts in 136 innings. He's a two-time All-Liberty League honoree, including First Team accolades in 2016.
His sister, Beth '20, is a member of the Yellowjacket volleyball team.
—Scott Sabocheck
---
Scott Sabocheck is the assistant director of athletic communications.