How's That Again?
How's that again?
A graduating senior offers a primer on some River Campus lingo
Joshua Hill, an English and political science double major from Penfield, New York, graduated May 2018. This article, which Hill wrote, originally appeared in the May-June issue of Rochester Review.
Rochester students acquire a specific lingo that becomes ingrained in their everyday conversations, and, eventually, the vocabulary becomes part of their identity.
While a student here, I found it hard to escape the nicknames and abbreviations, as words and phrases were tossed around in the library or over a Facebook conversation.
The terms are in common use, regardless of students' class year, club involvement, or major. And I think they deserve to be shared with the larger University family.
I'm not a dictionary writer, but as an English major, I offer a whimsical guide to some of the phrases I can't seem to escape, even if I wanted to.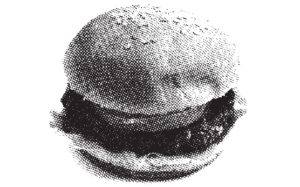 Dfo \ıdē-fō\ n 1 : Danforth Dining Hall 2 : the all-you-care-to-eat dining facility on the first floor of Susan B. Anthony Hall
¹Douggie \ıdəg-ē\ n 1 : Frederick Douglass Dining Hall 2 : the all-you-care-to-eat dining facility on the first floor of Frederick Douglass Commons, one of the student life buildings in the Campus Center <Do you wanna go to ~ for dinner?>
²Douggie vi 1 : to go to or to eat in Douglass Dining Hall <Wanna ~ ?>
Flag Lounge \ıflag-ılau˙nj\ n 1 : a common nickname for Hirst Lounge, the atrium space created by the wall of windows in Wilson Commons, where flags hang representing the nations and territories of the student population
Flex/URos \ıfleks\ \ıyu˙r-(ı)ōz\ n 1 : a payment method on campus that can be used for food and nonfood purposes 2 : a transaction unit used for the purchase of food, candy, event tickets, fundraising tables, and off-campus locations, such as Chipotle <I'd like to use ~ to pay for this burrito bowl.> 3 : formerly called Flex, there is a shift in recent years to refer to the payment method as URos, a play on the currency of European Union, the Euro.
The GAC \ıthə-ıgak\ n 1 : abbreviation for the Goergen Athletic Center 2 : shorthand term to refer to the Goergen Athletic Center using the abbreviation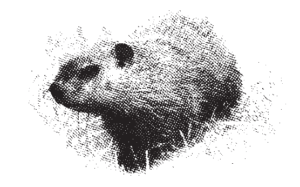 Groundboi \ıgrau˙nd-bo˙i\ n pl groundboiz 1 : a nickname given to the groundhogs that live around campus—specifically those on the Eastman Quadrangle and near Sage Arts Center 2 : popular name given to the furry creatures that call the River Campus their home and who have inspired a Rochester-specific meme.
ITS \ıī-tē-es\ n 1 : abbreviation for Information Technology Services 2 : a colloquial term to refer to the area of Rush Rhees Library on Library Road <Meet me at ~ to catch the bus to College Town.> 3 : the area surrounding Connections Cafe, the Barbara J. Burger iZone, TechStore, and the Writing, Speaking, and Argument Program, below Gleason Library
Phase \ıfāz\ n 1 : nickname for Hill Court, a suite-style housing area for juniors and seniors; named after a planned three-phase housing project that only saw the completion of Phase 1 <Are you living in ~ this year?>
The Pit \ıthə-ıpit\ n 1 : the à la carte dining option on the first floor of Wilson Commons; named after its appearance of an orchestra pit <Let's go to the ~ for a quick snack!> 2 : briefly renamed "The Commons," the Pit offers the Grill, Wok On Up (Asian-style food), Freshens Burrito Bowl & Smoothie Bar, Pizza Pi, a salad bar, macaroni and cheese bar, and fresh sushi from California Rollin' on Tuesdays
¹Tapingo \tä-ıpin-gō, ıtap-en-gō\ n 1 : an app introduced on campus in 2015 that you can use to order food on and off campus from the convenience of your phone
²Tapingo vt 1 : to order food on the Tapingo app <I ~'d a bagel and coffee before class let out.>
Wilco \ıwil-kō\ n 1 : nickname for Wilson Commons, one of the student life buildings in the Campus Center 2 : home to the Pit, Rocky's Sub Shop, the Common Market, Starbucks, and many student-life spaces used for events and daily gatherings