Homepage
MONTHLY POLL
December 2023
During the fall semester 2023, on what topic regarding your student did you personally contact the University of Rochester?
Future Commencement Dates
We are looking forward to celebrating the accomplishments of the class of 2024 with parents and families! Find the most up to date information here Commencement 2024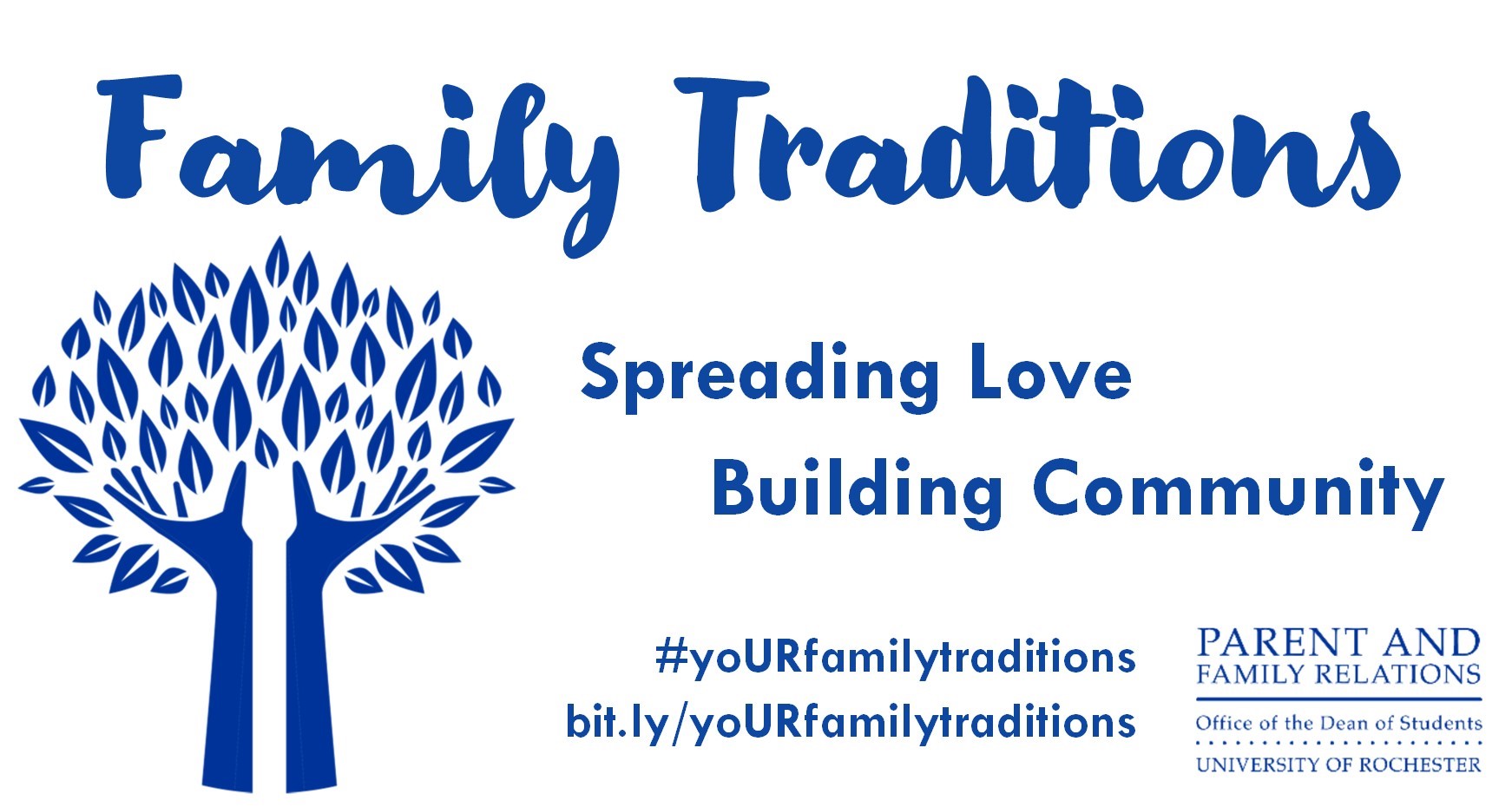 Celebrate and Connect!
Family Traditions
Family Traditions is an initiative of Parent and Family Relations with the goal of engaging the families of our students by providing a platform to share and celebrate unique stories, experiences, and traditions.
About the project
Students come from all 50 states and more than 130 countries. Most undergrads live on campus for all four years of their college experience.
Suggested Readings
51 Tips for Parents of College Students by Alan Farber and Linda O'Brien
Click circles below for more
Getting Ready for College; Everything You Need to Know Before You Go - From Bike Locks to Laundry Baskets, Financial Aid to Health Care by Polly Berent.
Click circles below for more
Letting Go: A Parents' Guide to Understanding the College Years by Karen Levin Coburn and Madge Lawrence Treeger.
Click circles below for more
Don't Tell Me what to Do, Just Send Money by Helen Johnson and Christine Schelhaus-Miller.
Click circles below for more
You're On Your Own (But I'm Here if You Need Me): Mentoring Your Child During the College Years by Marjorie Savage.
Click circles below for more
Empty Nest...Full Heart: The Journey from Home to College by Andrea Van Steenhouse.
Click circles below for more
Getting Through College Without Going Broke: A Crash Course on Finding Money for College and Making it Last by Students Helping Students.
Click circles below for more
UR Acronyms & Abbreviations
At the University of Rochester names of departments, offices, programs, and more are commonly referenced by an acronym or abbreviation, rather than their full name. We recognize that this might pose confusion for parents, families, new students, or other individuals not familiar with the University. View a list of our most commonly used acronyms and abbreviations with links to respective web pages for more information.
Dear Family
Every year, graduating seniors submit messages to their families to show appreciation for their support over their journey at the University. View the collections of previous notes from seniors to their families.
---
---