The Arts
Summer carillon series brings internationally acclaimed performers to Rochester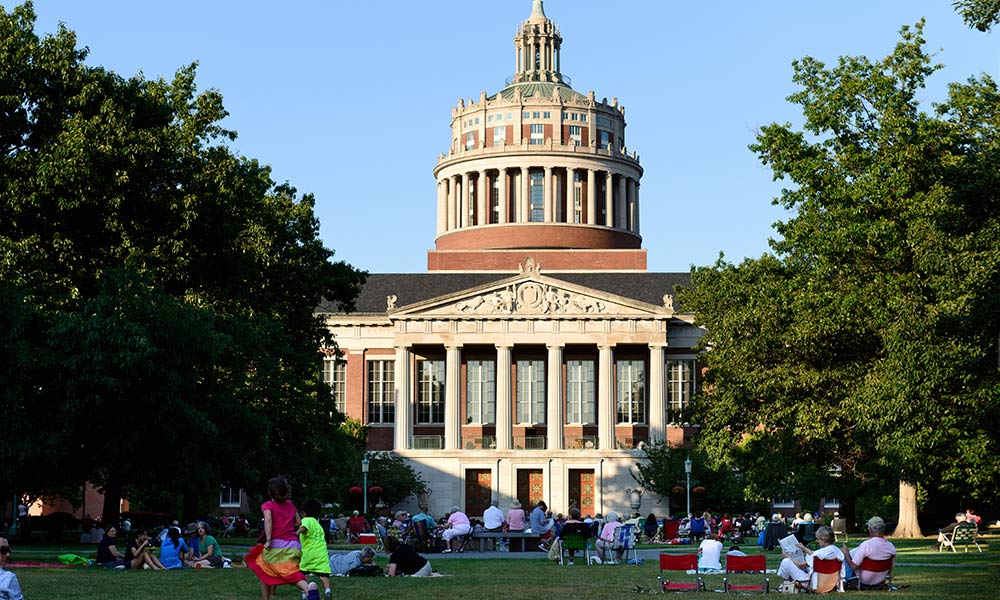 Four free outdoor shows showcasing the Hopeman Memorial Carillon are slated during the month of July on Monday evenings, at 7 p.m. on the Eastman Quad on River Campus.
"Her Voice Carries" - New mural adorns walls of tunnels
With support from Facilities and the Art and Art History department, local muralist Sarah Rutherford's new work "Her Voice Carries" commingles Susan B. Anthony's image with University symbols.
Eastman School of Music

As one of the world's premier music schools, the Eastman School of Music has been enriching the musical life of Rochester since 1921. Today, the School presents more than 700 concerts a year in the magnificent Eastman Theatre and intimate Kilbourn Hall – providing the Rochester community with an exceptional opportunity to experience world-class music in a world-class setting.

Memorial Art Gallery

The Memorial Art Gallery is one of the country's few university-affiliated art museums open to the whole community. Its collection spans 5,000 years and is recognized as one of the finest amongst regional art museums.