Sir Rocha Says
Find Simon alumna Linh Phillips '13S (MBA)—the woman behind Sir Rocha Says—on social media, dishing on the best of Rochester's food scene.
Linh Phillips '13S (MBA) has long been the food expert in her circle of friends—the one people turned to for brunch recommendations or date night ideas. She always knew which restaurants offered the trendiest and tastiest foods, and how to find Rochester's hidden gems. So in late 2014, she combined her passion for food with the marketing know-how she gained at the Simon Business School to launch her blog Sir Rocha Says. The goal: to help others discover new food and drink experiences and fall in love with Rochester. She has since become a social media force, with more than 27,000 followers on Instagram alone.
Phillips took on the name of Sir Rocha Says [pronounced Sir-Rah-Cha Says] for several reasons. It's a playful twist on the oft-heard local phrase, "RoChaCha." It also plays off of her love of sriracha, the popular condiment. Her social media pseudonym pays homage to her parents, too. In the late 1970s, they left war-torn Vietnam and immigrated to the U.S. "After the Vietnam War, my parents and sister fled to Malaysia with just the clothes on their backs," she says.
"After eight months in a refugee camp, they received the good news that two Rochester families would help sponsor them. They arrived in a new country and had to completely start over. The name 'Sir Rocha Says' gives me an opportunity to pay tribute to their courageous journey."
"Adding 'Rocha' to my brand name," Phillips adds, "also underscores my gratitude to Rochester, aligns with my devotion to this city, and supports my interest in helping local businesses thrive."
"I want everyone to have a full repertoire of the amazing restaurants and places to visit and support in Rochester."
By bringing her firsthand experiences, inspiring photos, and food-worthy insights to social media, Phillips has met her goal of bringing the best of Rochester's eateries and community to her followers. As a self-described "experiential explorer," she says that being a food lover has given her opportunities to connect with the community, hear their stories, and become immersed in the foods of different cultures and backgrounds—something she relishes. For her, it's all about shining a positive light on Rochester.
With the holidays approaching, Phillips notes some of her favorite family traditions. "We include Vietnamese fried eggs rolls (chả giò) at every Thanksgiving and Christmas meal," she says. "We love blending Vietnamese and American foods during the holidays and throughout the year."
When Phillips isn't eating, posting, or blogging, she works as a marketing research expert, helping beverage brands grow. She also thrives on spending time with her husband and 18-month-old son, who often join her on her food adventures. "I really enjoy offering people fun and mouth-watering ways to discover new places to eat and rediscover places that they may not have visited in a while," she says. "I want everyone to have a full repertoire of amazing local restaurants and places to visit and support."
Learn more at SirRochaSays.com. Look for @sirrochasays on Instagram, Facebook, and Twitter.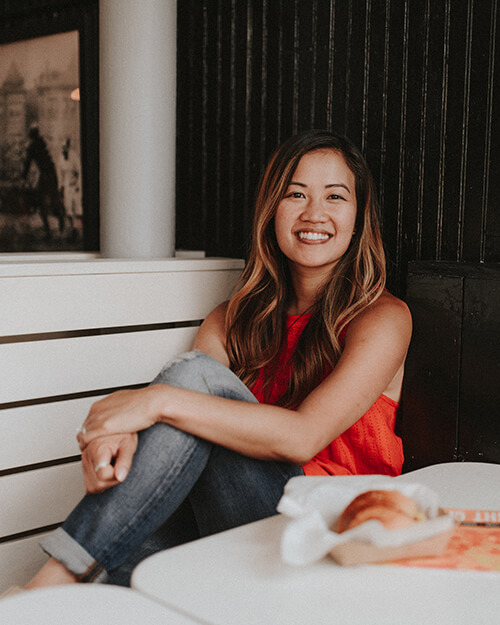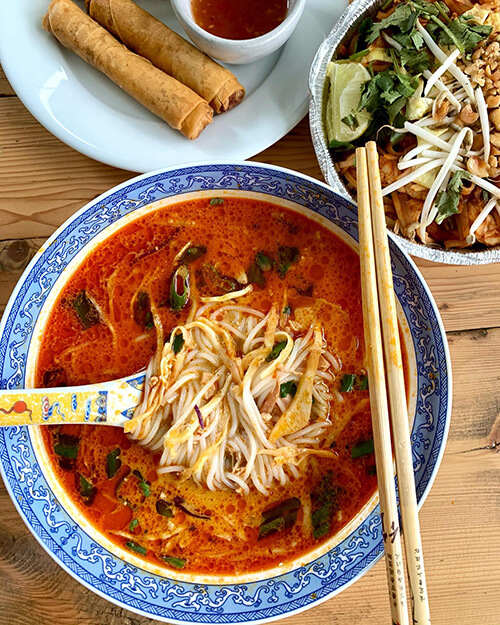 Get involved
Stay connected as an alumnus by volunteering, joining a network, attending an event, being a part of The Meliora Collective, and more. Visit rochester.edu/alumni to find out about opportunities to get involved with your alma mater.
Top photo of Linh Phillips by Rachel Liz Photography
— Kristine Kappel Thompson, November 2021