Starting a sweet venture: Anna Gaines '15 and Yuting Yang '16
Starting a sweet venture: Anna Gaines '15 and Yuting Yang '16
These two engineers-turned-entrepreneurs sell cookies to spread joy.
In high school, Yuting Yang '16 was a Chinese exchange student in Palmer, Alaska, when she met Anna Gaines '15. The two became fast friends and later attended the University of Rochester together, both determined to become engineers. After graduation, Gaines went to work for an engineering firm in Philadelphia and Yang for an engineering consulting firm in New York City.
During the pandemic, Yang and Gaines realized that they derive happiness through the simple things in life. That's when Gaines left her job to return home to Alaska and start a macaron business, GG Macs. Yang later offered to help bring the business to Los Angeles, where she and her husband live.
"Something small and sweet, like a macaron, can make people smile," says Gaines. "That's what we want our business to do—to bring joy to people and their communities."
The Sugar House makes about 700 macarons a day in their L.A.-based commercial kitchen, and their colorful confections are available in both L.A. and Anchorage at farm markets, through catering orders, via DoorDash, and as corporate gifts.
Being engineers is a plus. Gaines and Yang apply their Hajim School know-how to help reduce waste, maximize productivity, track and measure customer feedback, analyze what they bring to market, and improve their processes. "Engineers love to innovate and solve problems," says Yang. "Entrepreneurs need those skills, too."
Today, the Sugar House offers a range of flavors, from the traditional vanilla, chocolate, and lemon to seasonal favorites like matcha and chocolate covered strawberry. Gaines and Yang also make trending flavors such as the sweet-and-salty chocolate potato chip macarons. Red bean custard is popular, too, especially in L.A. where many people enjoy Asian-influenced flavors. "My personal favorite is our raspberry macaron," adds Gaines. "The white chocolate ganache mixed with pureed, fresh raspberries is delicious."
The business is creating great memories for Gaines and Yang. "I'll never forget this one little boy who came up to our booth recently," says Yang. "I watched him dig through his pockets for change. He came up short, but the person behind him gave him what he needed to get the cookie he wanted. Cookies do that—they bring us together."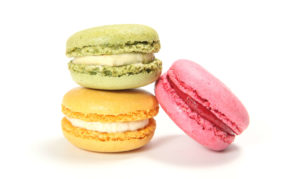 Macaron
[ m a h – k a – R O H N ]
Almond-based
Delicate meringue texture
Creamy jam, ganache, or
buttercream center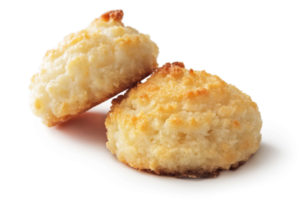 Macaroon
[ m a k- u h – R O O N ]
Coconut-based
Crunchy and chewy texture
Sometimes dipped in chocolate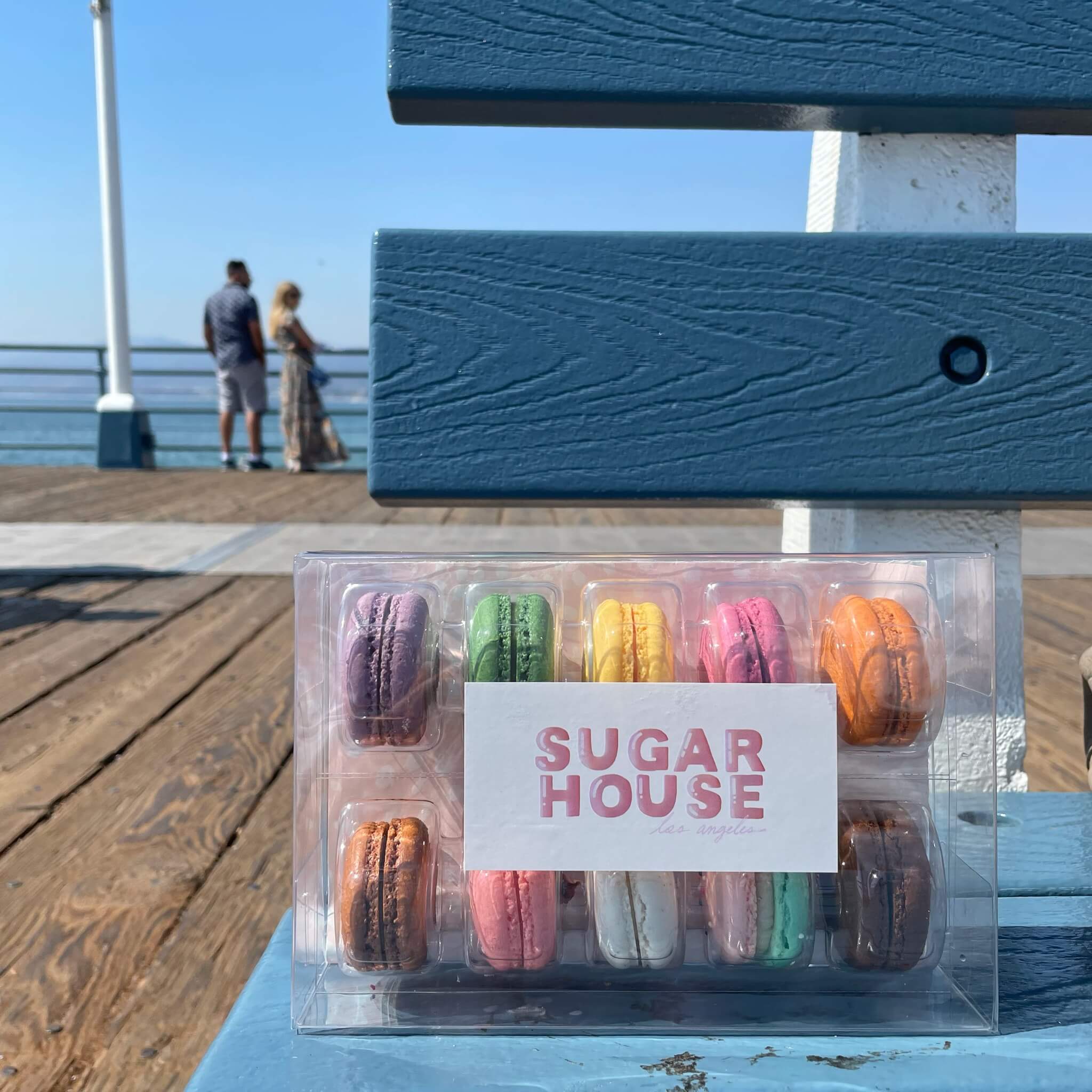 So you want to be an entrepreneur?
Gaines and Yang offer the following advice:
Take risks.
Recent graduates often have less responsibility than those who are settled in their careers, and it's easier to make a big move when you are younger. If you have a
passion project in mind, now could be the best time to pursue it.
Be ready to work hard.
We work six days a week and often start early. Being an entrepreneur doesn't mean working 9 to 5—you have to be okay with that and with building from scratch.
Keep learning and adapting.
We aren't professional bakers by training. We've had to learn how to do it, plus master skills such as accounting and social media—or know when to hire outside help.
Do what brings joy.
Although we love cookies, other people are likely inspired by something else. For us, giving people a cookie gives us joy. We've even set up our farm market booth to look like an ice cream counter. People can see through the glass counter and view all the cookies and colors and it makes them smile.
Lean on others.
Be open to meeting new people and ask for help from people in your communities and in your networks. For instance, our graphic designer is a classmate from the
University, and we are plugged into The Meliora Collective. We give a lot of advice to other entrepreneurs, too. By paying it forward, we can all help each other.
— Kristine Kappel Thompson, May 2022