"History is a guide to navigation in perilous times. History is who we are and why we are the way we are."
—David McCullough
Throughout history, the great leaders of countries and institutions have had the ability and responsibility to inspire those they have led. By articulating a vision of the future, they have made their convictions contagious and motivated others to join them in their cause. Today, at the University of Rochester, leaders from all parts of our community have begun to emerge and demonstrate their commitment to the University. They are trustees, academic leaders, volunteers, National Council members, George Eastman Circle members, and many committed donors, faculty and staff, friends, and community leaders. Their enthusiasm is growing, and they are inspiring many others to help build an ever better University.
At the George Eastman Circle dinner in April, noted author and historian David McCullough talked about some the greatest leaders in our history, people such as George Washington and Winston Churchill, who were tested by times even more challenging than those in which we live. He encouraged us to place our current situation in the context of history. We must ask ourselves how the contributions we make today will be measured in 50 or 100 years. Will future generations view our actions as noble, worthy of emulation, and historically significant?
Given the extraordinary economic challenges that our nation has experienced over the past 10 months, we have much to celebrate at the University of Rochester. Board Chair Ed Hajim's historic commitment to the School of Engineering and Applied Sciences in October 2008 has been a beacon of hope. His leadership and generosity have helped to inspire other friends of the University like Ernie and Thelma Del Monte, Simon School Dean Mark Zupan, and many more to make significant new gift commitments to the University. They are the heroes of our time and our generation. I encourage you to read their stories below. They are inspirational leaders for us today.
Our nation will continue to face a challenging environment for the foreseeable future. But your generous support affects people's lives in a direct and immediate way and is honestly more important today than ever before. Whether providing financial aid to needy students and families, health care for uninsured patients, or funds that enable research to develop new treatments and cures, your gifts are especially important to the work of a great University.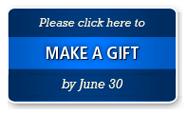 Also, let me take this opportunity to remind you to make a gift or pay your pledge before June 30, the end of the University's fiscal year. With your help, we'll improve the lives of many people — including our fellow alumni, family members, friends, students, and parents — who live in our community and across the world.
Meliora,
James D. Thompson
Senior Vice President
Chief Advancement Officer