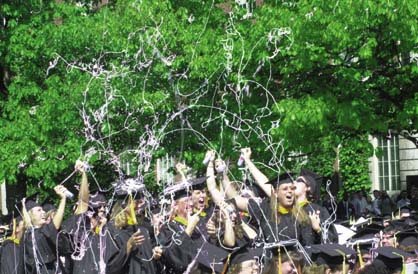 "String" celebration: Newly minted graduates release a "silly string" salute as they are called to receive their degrees during the University's 151st Commencement exercises last May. They were among the more than 2,100 bachelor's, master's, and doctoral degree candidates who celebrated - in serious and not-so-serious ways - last spring..
Maintained by University Public Relations
Please send your comments and suggestions to:
Rochester Review.