In Review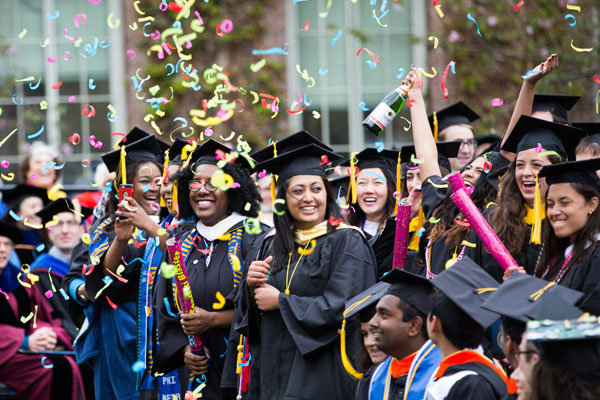 Graduates celebrated with friends and families during commencement at schools throughout the University in May. More than 3,000 students had their degrees conferred during the ceremonies. The 166th commencement season at Rochester ended with the Simon Business School's ceremony in June.
Award-winning theater and festival producer Erica Fee '99 spoke at the Arts, Sciences & Engineering ceremony, where she told graduates, "You have something very good going for you right now, and it's that you don't know everything. And that is a beautiful thing, because you can take risks, you can take chances, you can throw it all on the line now."
For video and more photos, visit Rochester.edu/commencement/2016.