In Review
SPACES & PLACES
Project Aims for First Near 'Net-Zero' Building
An addition to Hutchison Hall will be part of an innovative energy initiative.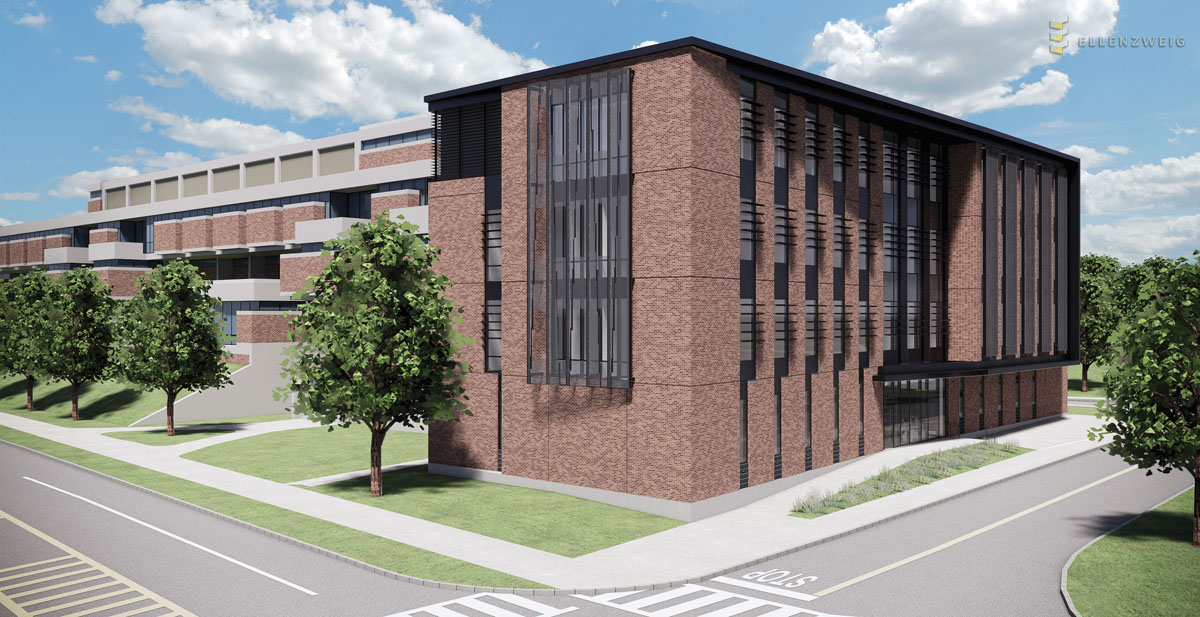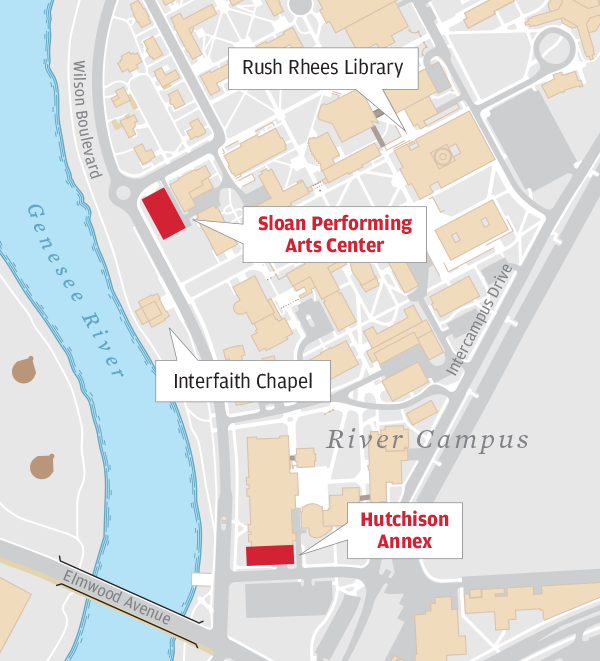 A project to install a state-of-the-art solar and energy storage system on the River Campus is expected to result in the first near "net-zero" building at the University, meaning that the system will return as much energy to the grid as the new building requires for its power.
The project, supported with a $1 million award from the New York State Energy Research and Development Authority (NYSERDA), features the installation of a 335-kilowatt solar system on the roof of the Goergen Athletic Center. That system will supply the University's electrical grid with the power equivalent to that needed for a new addition to the south side of Hutchison Hall.
Work on the building, designed to be high efficiency and to use technologies that reduce its energy use, is expected to begin in 2019, with work on the energy system, the first of its kind in the Northeast, to begin later that year.
Carmala Garzione, a professor of earth and environmental sciences at Rochester and the director of the University's Center for Energy and the Environment, is spearheading the initiative, which will bring together Rochester researchers, students, and local community members to learn more about solar energy that is integrated with energy storage.
The project is part of a NYSERDA–led initiative to supply 50 percent of the state's electricity from renewable sources by 2030. The program's ultimate goal is to reduce greenhouse gas emissions 40 percent below 1990 levels by 2030.