SELECTED NEWS COVERAGE:
February 2007
About Research and Faculty
New York Times, Science Times (February 20)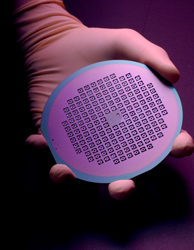 Synthetic membranes designed to separate proteins and other molecules have an inherent problem. While their pores may be of the proper diameter, on the order of 10 nanometers, or 10 billionths of a meter, the membranes are too thick—perhaps a thousand times as thick as the molecules they are meant to filter. ... Now Christopher C. Striemer and colleagues at the University of Rochester report success in fabricating an extremely thin membrane. They say it may prove useful in identifying or separating proteins or other molecules based on size or charge.
New Scientist (February 10)
Slowed-down Light Stores Data for Longer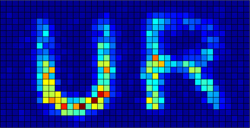 John Howell and his team at the University of Rochester in New York have shown how delayed light can reliably transmit information. They encoded images digitally in pulses of light and passed the pulses through a hot vapour, which slowed the pulses to a tenth of their original speed. Then they used an array of micro-mirrors to reconstruct the images when the light emerged after delays of up to 10 nanoseconds—an eternity in imaging terms.
Forbes (February 7)
High-Action Video Games Improve Vision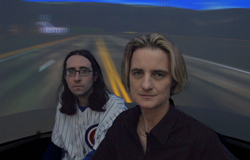 Playing high-action video games for about an hour a day can help improve vision, according to a University of Rochester study in the journal Psychological Science. "Action video game play changes the way our brains process visual information," said Daphne Bavelier, professor of brain and cognitive sciences. "After just 30 hours, players showed a substantial increase in the spatial resolution of their vision, meaning they could see figures like those on an eye chart more clearly, even when the other symbols crowded in."
More coverage About Research and Faculty
About Students
Wall Street Journal (February 13)
Career Journal: M.B.A. Programs Take Fast Track
Jiye Shi, a scientist for Belgian biopharmaceutical company UCB Group, travels regularly to Europe on business and didn't think he could fit an executive M.B.A. program into his schedule. But he recently discovered a revamped program at the University of Rochester's Simon Graduate School of Business that should suit the pace of his life. Dr. Shi will miss work less often because he will attend classes on alternating Fridays and Saturdays instead of every Friday. In addition, by taking some summer or evening classes, he can now complete the degree in 19 months instead of the usual 22 months.