SELECTED NEWS COVERAGE: May 2008
Wall Street Journal (May 30)
Internet Gives M.B.A. Schools Global Reach
Most of the MBA Networking members are from North America, but the site is attracting attention in Europe and Asia. Recently, Hans Tan, a 25-year-old Filipino who is studying at the University of Rochester's Simon Business School, in Rochester, New York, fielded a question on the site from a woman in Switzerland who wanted an insider's take on the quality of professors at the school. Mr. Tan, who previously was a marketing manager in Manila for a mobile-phone business, discovered the MBA Networking site after a friend on Facebook joined it. In checking it out, he saw questions he felt he could answer and began posting responses. He since has become one of the site's mentors. Mr. Tan fields about eight questions a week from the site. "It's nice to be able to help people out. I wish I had something like this when I was researching business schools."
Democrat and Chronicle (May 20)
University of Rochester names Edmund Hajim board chairman
The University of Rochester has named a new board chairman and four new trustees. Edmund "Ed" Hajim has been elected chairman of the UR board of trustees, and New York City lawyer Elizabeth Moore, software company founder Elena Prokupets, Constellation Brands Chairman Richard Sands and real estate executive Thomas Wilmot Sr., were named trustees on May 16. Hajim succeeds G. Robert Witmer Jr., chairman of the board since 2003.
Newsday (May 5)
Rochester's Sorrentino a class act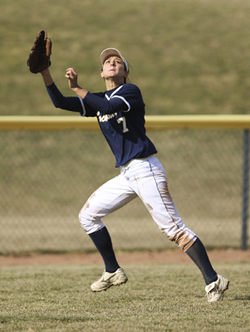 Jessica Sorrentino, a graduate of Mepham High School and senior at the University of Rochester, has excelled in softball, the classroom and life. She is the consummate student-athlete. Following a sweep of Union College on Saturday, Rochester earned its second straight Liberty League softball title. The Yellowjackets ended the regular season on a 16-game winning streak and tied their single season victory record with 28 wins and 10 losses.
City Newspaper (May 27)
Technology: Exchanging barrels for beams
With the price of oil projected to possibly reach $150 a barrel by the end of the summer, the need for new sources of energy is becoming more urgent by the day. What if a gallon of water could be converted into the energy equivalent of 300 gallons of gasoline? Researchers at the UR's Laboratory for Laser Energtics are exploring that possibility. Though there is no commercial use today, the URís work with two of the world's most powerful lasers could one day turn our energy problems into a revolutionary boon.