Kristel Thornell Discusses Becoming a Writer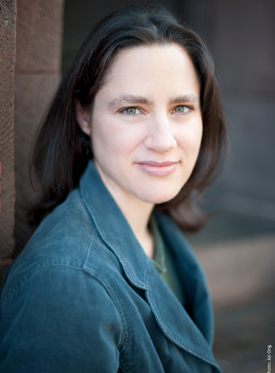 TIME, DATE, AND PLACE: 7:30 p.m., Wednesday, Feb. 27, in the Hawkins-Carlson Room of Rush Rhees Library on the University of Rochester River Campus.
WHAT: Kristel Thornell, an Australian-born author currently based in Rochester, presents the Neilly Lecture, "Emerging," a talk about the process of becoming a writer. Named one of the Best Young Australian Novelists by The Sydney Morning Herald in 2011, Thornell is the author of Night Street (Allen & Unwin, 2010), a novel which has garnered numerous awards, including the Barbara Ramsden Award, the Dobbie Literary Award, and the Vogel Literary Award. She also is the winner of the 2011 Andrew Eiseman Writer's Award.
Thornell holds a bachelor's degree from the University of Sydney, a master's in English from the University of New Brunswick, and a doctorate from the Writing and Society Research Group at the University of Western Sydney. She is currently working on a novel set in Northern England in the 1920s.
Thornell's talk is part of the yearlong Neilly Series, which is supported by the Andrew H. Neilly and Janet Dayton Neilly Endowment, and the River Campus Libraries.
The talk will also be available through livestreaming at http://www.rochester.edu/news/live.
ADMISSION: Free and open to the public. Free parking is available in Library Lot.
FOR MORE INFORMATION: Call 585.275.4461.