Jen Roach
Jen Roach's Latest Posts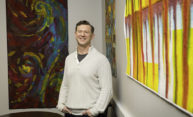 Randall Cook, building and project manager for River Campus Libraries, turned a hobby used to relieve the stress of his previous job as a software engineering into the art quilts featured in the Memorial Art Gallery's "Hidden Passions" series.
To: The University Community From: Joel Seligman As you may know, House Republicans released their comprehensive tax reform bill and the Senate Republicans released their version of a tax bill last week. Both of these bills would adversely impact higher education in a number of important ways. The University supports tax reform that promotes economic […]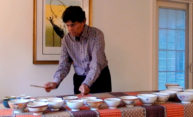 URMC's Kishan Pandya kicks off this season's "Hidden Passions: Inspiring Conversations about Hyphenated Lives," a series sponsored by Memorial Art Gallery to showcase Rochesterians whose lives feature intriguing and unusual creative outlets.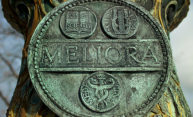 The University is launching the web portal detailing the 2018–2025 strategic planning process, describing the working groups that will address the plan's broader goals, and encouraging input and ideas from the University community.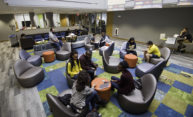 The new Campus Center combines the recently renovated Douglass Commons and Wilson Commons into a hub for River Campus organizations, activities, and programs.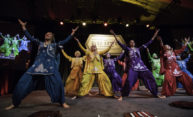 There are 282 student organizations at the College, with 18 new ones added in the last year alone.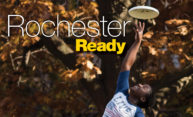 As students get ready for a new school year, we're getting ready here on campus. Here's everything you need to know to live, learn, and play at the University of Rochester this fall.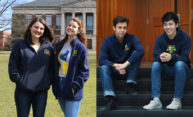 The president and vice president of the Students' Association on the River Campus and at the Eastman School of Music welcome students for the 2017–18 academic year.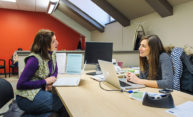 Starting in the fall semester, the Gwen M. Greene Career and Internship Center is rolling out a new career community model—a network of partners from a group of related industries to help students connect with industries and professions.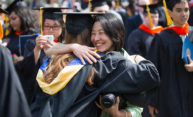 Members of the Class of 2017 pen messages to thank their loved ones for their support.