Jen Roach
Jen Roach's Latest Posts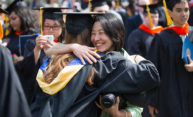 Members of the Class of 2017 pen messages to thank their loved ones for their support.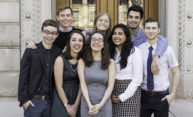 The last time our entire class came together was in August of our freshman year for convocation. Now, four years later, we will all come together one last time in May for our commencement.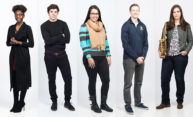 Meet five members of the graduating class who are ready to make their communities—and our world—ever better.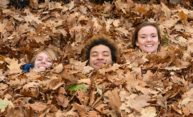 They arrived in the fall of 2013 and soon will take their leave as members of the University of Rochester graduating class of 2017. Here is a collection of photos of the Class of 2017 throughout the years, including a video from their very first day on campus. Class of 2017: A look […]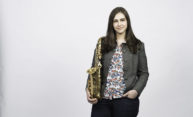 "The thing that really stands out most to me about my time at Eastman has been the amazing community that the school offers," says the double major in classical saxophone performance and music theory.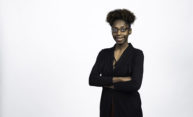 Goodlet graduates with a degree in political science and African-American studies. "We know that the number of minority students going into faculty work is low, so how can we get students of color to actually pursue the pipeline of becoming a faculty member?"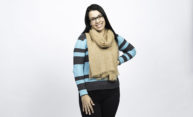 Colon will pursue her master's degree in teaching and curriculum as she works to become a high school English teacher. "Younger students need to see that there are people who went through the city school district who are minorities and are now in college and accomplishing things," she says. "They can do it as well."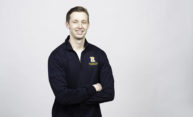 After graduating with a degree in English—and earning social media fame for his viral buzzer-beating shot—Borst-Smith will be playing basketball professionally in Europe, something he says is both "exciting and nerve-wracking."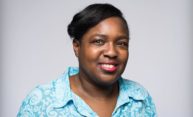 Andrea Clarke of the Center for Community Health is among the several outstanding staff members honored this year for their significant and longstanding contributions to the University and to the Rochester community.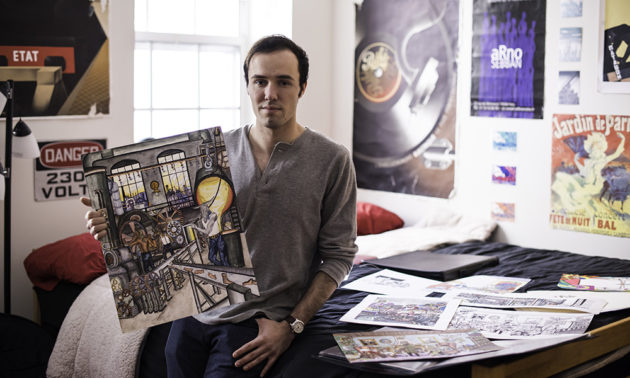 Many University of Rochester students thrive on the school's open curriculum, which allows and even encourages students to pursue multiple passions with equal vigor. The Memorial Art Gallery's "Hidden Passions: Inspiring Conversations about Hyphenated Lives" lecture series is in its third season of celebrating the creative lives and private hobbies of Rochesterians. This week, the […]