Jen Roach
Jen Roach's Latest Posts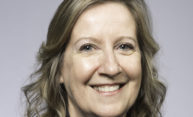 The associate provost for academic administration and chief assessment officer has been voted as president-elect of the Association for the Assessment of Learning in Higher Education (AALHE).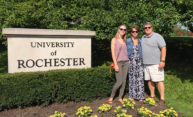 Each year, the Office of Parent and Family Relations invites seniors to pen a note to honor their parents and families. We share a small sampling of messages from the Class of 2018 here.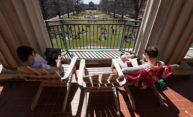 Joshua Hill '18, a political science and English dual major from Penfield, New York, shares some of the knowledge he's gathered as a student at Rochester.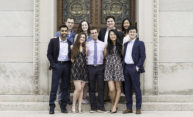 Four years ago, as we sat together as a class on the quad during Convocation, none of us could have imagined how many experiences, challenges, and opportunities we would find over the course of our time here.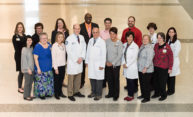 Each spring the University celebrates the outstanding staff members who have demonstrated significant and longstanding contributions to the University with the Witmer Awards, Meliora Awards, and Community Service Awards.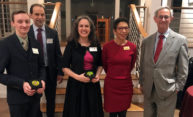 Molly Murdock, an advocate for gender equity in music performance and scholarship, and Jonathan Wetherbee, cochair of the University's Pride Alliance, have each received the 2018 Presidential Diversity Award.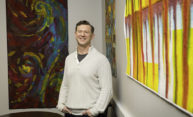 Randall Cook, building and project manager for River Campus Libraries, turned a hobby used to relieve the stress of his previous job as a software engineering into the art quilts featured in the Memorial Art Gallery's "Hidden Passions" series.
To: The University Community From: Joel Seligman As you may know, House Republicans released their comprehensive tax reform bill and the Senate Republicans released their version of a tax bill last week. Both of these bills would adversely impact higher education in a number of important ways. The University supports tax reform that promotes economic […]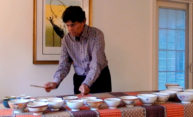 URMC's Kishan Pandya kicks off this season's "Hidden Passions: Inspiring Conversations about Hyphenated Lives," a series sponsored by Memorial Art Gallery to showcase Rochesterians whose lives feature intriguing and unusual creative outlets.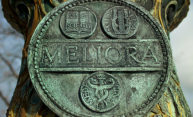 The University is launching the web portal detailing the 2018–2025 strategic planning process, describing the working groups that will address the plan's broader goals, and encouraging input and ideas from the University community.